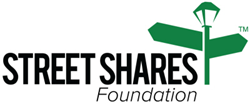 "Studies tell us that military veterans make outstanding entrepreneurs. Now we get to have some fun, determine which branch builds the best entrepreneurs, and support those entrepreneurs very directly," said StreetShares Foundation Director and Air Force veteran, Mark L. Rockefeller
WASHINGTON (PRWEB) April 12, 2018
The StreetShares Foundation and Sam Adams Brewing the American Dream program announced today the Military Entrepreneur Challenge. The challenge allows military veteran entrepreneurs to compete for public votes in order to have their branch declared the military branch with the best entrepreneurs.
Applications from military veteran entrepreneurs were accepted through April 7th. The best applications are selected to represent their branch of service: Army, Marine Corps, Navy, Air Force, and Coast Guard.
The public now has the opportunity to vote for the branch they believe have the best military veteran entrepreneurs. Voting is open until April 30th at http://go.streetshares.com/streetshares-foundation-veteran-small-business-award-vote-form.
Entrepreneurs from the top two branches will move forward in the competition, competing individually for votes. The three entrepreneurs with the highest vote count will receive capital to grow their small business. The StreetShares Foundation and Brewing the American Dream will award a total of $25,000 to these three veteran entrepreneurs.
"Studies tell us that military veterans make outstanding entrepreneurs. Now we get to have some fun, determine which branch builds the best entrepreneurs, and support those entrepreneurs very directly," said StreetShares Foundation Director and Air Force veteran, Mark L. Rockefeller.
The finalists have submitted their video pitches, now it is up to the public to decide which military branch has the best entrepreneurs.
To cast your vote please visit: http://go.streetshares.com/streetshares-foundation-veteran-small-business-award-vote-form.
Are you wondering which military branch has the best entrepreneurs? You decide.
About the StreetShares Foundation
The StreetShares Foundation was launched on Veterans Day 2016 with a mission to inspire, educate, and support veterans' business owners in America and produce measurable social outcomes for the veteran and military communities. The StreetShares Foundation is run by veterans for veterans and located outside of Washington, D.C. Learn more at streetshares.com/foundation.
About Samuel Adams Brewing the American Dream
Jim Koch started Samuel Adams in his kitchen in 1984 when imported and domestic beer were the only option for beer lovers. In his pursuit of a better beer, he ignited a similar revolution, the craft beer movement, inspiring a whole new category that's produced millions of jobs in communities from coast-to-coast. In the wake of his success, and with a passion for supporting entrepreneurs who are in the place where he once found himself, Jim launched Brewing the American Dream - a philanthropic program that embodies Sam Adams' pursuit of better.
Brewing the American Dream provides startups in food and beverage with real-world business advice and financing through Speed Coaching, Pitch Room Competitions, loans, mentoring and more. Since 2008, Brewing the American Dream has provided thousands of small businesses with mentoring and loans totaling millions of dollars, which have helped create or retain thousands of jobs across the country. Additionally, Sam Adams has provided loans to over 40 breweries totaling more than $1 Million, as well as coaching to hundreds of brewers across the country.
For more information, please visit http://www.brewingtheamericandream.com.