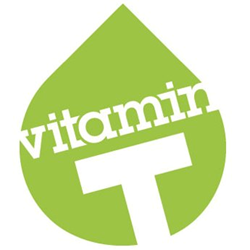 LOS ANGELES (PRWEB) April 09, 2018
Vitamin T is pleased to announce the release of a brand-new design and development-focused webinar from its online learning platform, Gymnasium. The recorded webinar, "The Future of Web Layout," is an exciting exploration of the new advances in web layout techniques. This webinar, featuring two leading experts in the field, is a must-watch for web developers and designers who are devoted to keeping up with the latest trends and new best practices.
Host Jeremy Osborn is joined by Rachel Andrew, a renowned web developer, speaker, and writer and by Jason Pamental, senior director of design and technical strategy at Isovera. Both of the speakers deconstruct the upcoming shifts in designing for the web and examine why layout technologies like Flexbox and Grid Layout should be a part of today's workflow. They also forecast which up-and-coming technologies should be part of workflow in the near future.
Vitamin T president Susie Hall stated, "We're incredibly fortunate to have digital creatives as gifted as Rachel Andrew and Jason Pamental tackle an important topic like the changing world of web layout." Hall encourages today's digital professionals to listen in and learn more about the groundbreaking techniques that are impacting the field of digital design. She added, "We know that there will soon be a radical shift in designing for the web. I'm happy we can play a part in helping developers and designers stay ahead of the curve!"
Rachel Andrew is a front and back end web developer who has co-authored 22 books to date, including The New CS Layout. She is also editor in chief of Smashing Magazine and co-founder of CMS Perch.
Jason Pamental is a speaker, typographer, and design strategist who has been a leader in the design and development field for more than two decades. The author of Responsive Typography for O'Reilly Media, Pamental speaks and leads workshops worldwide, and also leads design, development, and strategy for Isovera.com.
Aquent Gymnasium features free online courses designed for digital, creative, and communications professionals. These courses are filled with practical, real-world information and impart in-demand skills to help drive careers forward. Vitamin T is devoted to providing free coursework and continuing education to serve its talent and clients.
If you are a web designer or developer, visit Aquent Gymnasium to discover more new techniques driving web design and development into innovative new directions.
About Vitamin T
Vitamin T is the talent agency for digital creatives. We personally meet each of our candidates face-to-face and conduct hands-on assessments and full portfolio reviews to ensure our talents' skills are best in class. We provide subsidized medical, dental, and vision benefits, as well as a 401(k) plan—not to mention free online training through Aquent Gymnasium. And because we're local, you'll always have highly qualified candidates as fast as humanly possible. To learn more, please visit vitamintalent.com.
Contact Details:
Tim Donnelly, Media Contact
Phone: 323.475.7372
Email: tdonnelly(at)vitamintalent(dot)com
Address: Vitamin T
5670 Wilshire Blvd #1000
Los Angeles, CA 90036
Web: vitamintalent.com
Source: Vitamin T
###