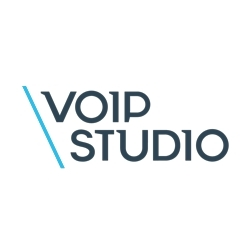 VoIPstudio is everything that we expected and hoped for and is flexible enough to meet all of our needs. The set up was very quick and easy. The functionality is very broad and has the flexibility to meet all of our needs.
LONDON, UK (PRWEB) April 12, 2018
Camelot Global has recently switched to VoIPstudio to help meet its enterprise telephony requirements, which were not being met by the incumbent carrier. With VoIPstudio Camelot Global now has greater flexibility to add and remove telephony lines, to meet its international number requirements, to operate desktop and softphones simultaneously, and has greater transparency into its billing. As a result, Camelot Global is already making significant cost savings.
With operations in three countries – the UK, the US and Ireland – the lottery operator and service provider needed flexibility on the phone numbers it could choose, and needed to be able to bring users online, and offline, as necessary.
The organisation had been using a previous operator, which was not meeting these requirements. Camelot Global also needed a clearer breakdown of billing, as its existing provider did not offer the necessary granularity. Furthermore, the control panel was outdated and unintuitive, and the organisation was paying a significant amount for desktop conferencing phones that were only used intermittently.
Camelot Global switched to VoIPstudio, a cloud-hosted communications platform that enables flexible and secure connections, regardless of location. It enables free internet calls, worldwide virtual numbers, an easy-to-use, intuitive web interface portal, and is ideal for dispersed workforces and remote offices. The new, completely redesigned dashboard provides a cleaner, bolder user interface, providing a more intuitive, responsive and customisable overall experience for users. VoIPstudio also introduces two new features: in-dashboard IM and voice calls.
The sleeker, more intuitive interface has already made it easier for Camelot Global to add new lines, and remove old ones, as required. The organisation is planning to increase the current number of users on the system by more than three times, from 15 to over 50 from April – a task made simple and efficient by VoIPstudio.
"It does everything we need it to do. For example, we can connect multiple phones through a single line, and we can use desk and soft phones simultaneously, which boosts productivity," said Stas Kiselev, IT Analyst at Camelot Global.
At the same time, VoIPstudio meets the requirement for flexibility on virtual numbers in the countries from which Camelot Global operates and allows it to reduce the number of desk phones needed to install and maintain. Camelot Global can also create its own billing breakdown by different categories and parameters as required.
Camelot Global also estimates that it is already saving 10x the cost of maintaining conference phones with the previous carrier, which were only used intermittently. "Thanks to the pricing structure offered by VoIPstudio, we have already saved a lot of money, compared to the previous carrier, and gained the same functionality," added Kiselev.
Camelot Global is now currently testing the web conference capabilities of VoIPstudio and is considering moving this over to the new system too, which would again cut costs.
Kiselev concluded: "So far VoIPstudio is everything that we expected and hoped for and is flexible enough to meet all of our needs. The set up was very quick and easy. The functionality is very broad and has the flexibility to meet all of our needs."
NOTES TO EDITOR
About VoIPstudio
VoIPstudio is a VoIP telephony platform that is based on solid infrastructure and enabling flexible yet secure connections between users and business entities. VoIPstudio instantly enables businesses to be more productive, without the expense of buying and managing an expensive on-site telephone system. All our business VoIP solutions and features are delivered at a fraction of the standard PBX price. For more information please visit http://www.voipstudio.com.
About Camelot Global
Camelot Global is a leading lottery operator, and technology and professional services provider around the world. It enables responsible lottery growth for national lotteries and lottery owners, through a proven track record of successful public-private partnerships around the world. It's expertise in game design, digital platforms, e-commerce, retail operations and marketing has made it one of the most successful operators of interactive lotteries. Its sister company, Camelot UK, has operated the UK National Lottery since 1994. Camelot UK has an unrivalled track record for success, helping the UK National Lottery deliver over £62 billion to winners and £36 billion to good causes to date.