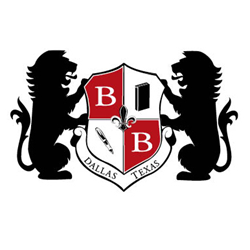 I started this company to give authors options. While we are selective in the books we choose, it is truly all about the authors. Their success is my success and my success is their success.--Milli Brown, Founder/CEO, Brown Books Publishing Group
DALLAS (PRWEB) April 09, 2018
Brown Books Publishing Group has been named to Publishers Weekly's prestigious list of "Fast-Growing Independent Publishers 2018." Criteria for inclusion is a result of sales growth, number of titles, and overall revenue, and Brown Books enters the list at #2 (based on data from 2015-2017).
Brown Books opened its doors in 1994, and was the first hybrid publisher, a business model now recognized by the Independent Book Publishers Association as a traditional publishing company in all respects except the authors own the rights to their titles and receive a higher-than-industry-standard share of sales proceeds.
Known in the publishing industry as PW and "the bible of the book business," Publishers Weekly has released its annual fast-growing independent publishers feature for more than 20 years.
Brown Books Founder and CEO, Milli Brown commented: "I started this company to give authors options. While we are selective in the books we choose, it is truly all about the authors. Their success is my success and my success is their success. We develop relationships with our authors - working, advising, and guiding them each step of the way. We are committed to giving them the best opportunities to achieve their goals, and make them the VIPs of the process."
Brown Books authors have access to The Agency at BB, a fully-integrated PR and marketing firm, as well as a 200-member salesforce to present their titles to buyers across the country, leading to increased placement in independent and national retail stores, school and public libraries and niche outlets. The company has also seen fast growth in foreign rights licensing, with multiple placements across Asia and Europe. By staying focused on a select number of frontlist titles each season, the company has been able to significantly boost placement and sales, with triple-digit growth in book sales over the past three years.
"We are honored to be included in the 2018 Fast Growing Independent Publishers list, and congratulate our authors, sales force, staff, and partners on this achievement," Ms. Brown stated. "Brown Books continues to disrupt the traditional publishing model, and in this highly competitive industry, is not only surviving but thriving. We look forward to continued success, and are on pace to celebrate this honor again next year."
About Brown Books Publishing Group (BBPG)
Founded in 1994 as an Entrepreneurial Publisher for Entrepreneurial Authors®, Brown Books Publishing Group was established to fill a need in the publishing world by allowing authors to have a voice in the publishing process while retaining the rights to their intellectual property. Applying this innovative Relationship Publishing™ model, Brown Books has cultivated a prestigious stable of authors, from New York Times bestsellers to Pulitzer Prize winners and more. Boasting hundreds of high-quality books across genres, Brown Books is a fiercely independent publisher that encourages author empowerment. In 1994, Brown Books ushered in A New Era in Publishing™, and more than two decades later, continues to be a successful innovative leader in the publishing industry. For more information, please visit http://www.BrownBooks.com.