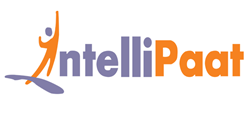 Intellipaat helps you master the drivers of Fourth Industrial Revolution – AI, Data Science, Blockchain, Machine Learning.
NEW YORK (PRWEB) April 11, 2018
Intellipaat, a leading global online professional training provider has just announced that it is offering 30% scholarships to first 1,000 learners who enroll for any of the technologies driving the Fourth Industrial Revolution viz. Artificial Intelligence, Data Science, Blockchain, Machine Learning, et al.
We are on the cusp of the Fourth Industrial Revolution. Some of the domains and technologies that are driving this revolution are Artificial Intelligence, Data Science, Blockchain, Machine Learning among others.
If you are a technology professional who is working on a soon to be obsolete technology, doing tasks that can be easily automatized or who just wants to excel in his/her career then you would do very well to enroll for Intellipaat training. The technology domains of tomorrow like Data Science, Artificial Intelligence, Blockchain, python need a new set of skills which is more about learning the interplay between technology deployment and fulfillment of business goals. For everything else we have the machines.
Intellipaat training can be taken by working professionals either as a self-paced channel or as an online instructor-led training methodology. Intellipaat has helped over 700,000 professionals in over 32 countries to get themselves equipped to a new world order in which technology is on a relentless march in every conceivable domain.
Speaking on this occasion, Intellipaat CEO, Diwakar Chittora says, "Our world is on the threshold of a major revolution in how technology is reshaping every aspect of our life and our industry. It is no longer about picking a single programming language or mastering just a tool but it is more about taking on a holistic role of understanding how technology can be deployed for the right tasks while keeping the discretionary power of making the right decisions that can propel the business enterprise forward."
All Intellipaat training courses are designed by industry experts so that the focus is completely on learning the real world implications of the technology rather than learning theoretical concepts. Looking at the way the world is moving towards the top technology domains of Data Science, Artificial Intelligence, Blockchain, Python programming among others, now would be the right time to get yourself trained with these hot technologies from Intellipaat!