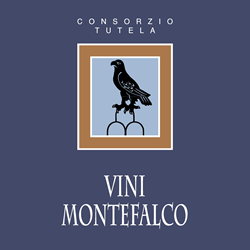 The Montefalco Consortium announces spring tasting events, including two seminars in Chicago and NYC and a month-long promotion for restaurants called Steak & Sagrantino. The events allow fine wine enthusiasts to delve deep into Montefalco Sagrantino DOCG and other reds and whites of the region.
NEW YORK (PRWEB) April 10, 2018
The Montefalco Consortium, the association representing 59 producers from the Montefalco appellation of Umbria, Italy, is pleased to announce a series of tasting activities this Spring. The events include two masterclass seminars in Chicago and NYC and a month-long promotion for restaurants in major U.S. cities called Steak & Sagrantino.
The events will allow fine wine enthusiasts to delve deep into Montefalco Sagrantino DOCG, the flagship wine of its appellation in central Italy, as well as to other reds and whites of the wine region. A dry, red wine made from 100% of the native Sagrantino grape in and around the medieval village of Montefalco, Sagrantino is big-bodied with impressive structure, complexity, and tannins and an aging potential of ten years or more. Its "younger brother" Montefalco Rosso is a softer expression of Sagrantino blended with 60-80% Sangiovese; and the region makes several dry whites using grapes like Trebbiano Spoletino and Grechetto. The wines will be available at the upcoming masterclasses and Steak & Sagrantino tastings and promotions.
The masterclass seminars will be held for select press and trade to compare two vintages of Sagrantino from six producers, and to taste other offerings from Montefalco. It will be guided by two renowned industry professionals and Italian wine experts: Batali & Bastianich Hospitality Group's Beverage Operations Director Jeff Porter in NYC and Fine Wine Specialist and Wine Educator Kristen Ellis in Chicago. Both seminars will be presided over by the six Consortium producers who are participating in the U.S. communications campaign: Antonelli, Arnaldo Caprai, Briziarelli, Perticaia, Scacciadiavoli, and Tenuta Alzatura Cecchi. Finally, Alessandro Masnaghetti, cartographer of Italy's wine regions, will be a special guest at the NYC seminar in honor of the recent inclusion of the Montefalco vineyards in his "Enogea" wine maps.
Steak & Sagrantino, held throughout the month of May, is the second springtime promotion of the Consortium. Open to the public, the promotion will take place in the best steakhouses and restaurants in major U.S. cities, inviting diners to discover how the bold wine goes perfectly with one of Sagrantino's best pairings: steak. Diners will have the chance to enjoy Sagrantino at a special price and, at select restaurants where Winemaker Dinners are hosted, even meet a producer.
For more information about the Montefalco Consortium and spring tasting activities, or contact Lydia Richards at lrichards(at)colangelopr.com or Diana Zahuranec at dzahuranec(at)colangelopr.com.
About the Montefalco Consortium (Consorzio Tutela Vini Montefalco): Founded in 1981, the Montefalco Consortium is responsible for coordinating with local producers, guiding them in high quality production, and promoting the historic wines of the territory. The Consortium is currently composed of 59 wineries and represents more than 80% of all certified production of Montefalco Sagrantino DOCG and Montefalco DOC.