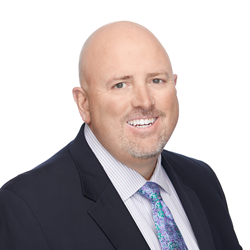 SAN DIEGO (PRWEB) April 10, 2018
Burwood Group, a leading IT consulting and integration firm, announced today that Russel Buetow has joined its sales organization as Director of Sales for Burwood's western region. Russel will oversee sales initiatives to ensure consistent, profitable growth in sales revenues through planning, development, and management of sales personnel.
"Russel brings to Burwood extensive industry expertise with a proven track record of developing high-performing teams and advising customers across a broad base of technologies," said Joanna Robinson, Senior Vice President of Technology at Burwood Group. "We are thrilled to have Russel join our team as a strategic leader who will help drive Burwood's next phase of growth in both current and emerging markets."
Russel is an award-winning, seasoned sales leader with expertise in helping customers deliver better business outcomes through cloud and infrastructure technology solutions. Most recently, Russel served as a Sales Executive for Cisco Systems where he led teams in transforming organizations through cloud technology, IoT, software, and networks. Russel spent 13 years at Microsoft contributing to the creation of Microsoft's State & Local Government organization and helping drive its growth to a multi-billion-dollar business.
Russel received an MBA from the University of Southern California and a Bachelor's of Science Degree from the University of California, Riverside. Russel is passionate about giving back and has served on the board of multiple non-profit organizations including San Diego Futures Foundation, SmartRiverside, Boys & Girls Clubs of America, and most recently, the American Youth Soccer Organization Region 96.
"Burwood Group's integrated focus on people, process, and technology, combined with the talent of its exceptional teams and inviting culture, made the decision to join a no-brainer for me," Buetow said. "I am extremely excited to help accelerate growth in Burwood's western region and build business in the State, Local, and Education (SLED) sector."
About Burwood Group
Burwood Group is an IT consulting and integration firm. We help forward-thinking IT leaders design, use, and manage technology to transform their business and improve outcomes. Our services in consulting, technology, and operations are rooted in technical expertise in cloud, automation, security, and collaboration. Burwood Group was founded in Chicago, IL and is celebrating 20 years in business. Today, Burwood includes 250 employees and seven U.S. offices including a 24x7 Operations Center in San Diego, CA. Whether you are developing strategy, deploying technology, or creating an operational model, Burwood is a dedicated partner. Visit http://www.burwood.com.
For additional information, please contact:
Southern California:
Stephanie Thompson Communications
619-840-7353
stephanie(at)stephaniethompson(dot)com