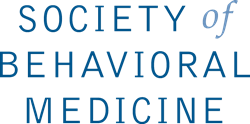 These findings suggest that walking for 20-30 minutes may help breast cancer survivors maintain or improve their cognitive function.
NEW ORLEANS (PRWEB) April 12, 2018
A study of breast cancer survivors has shown that moderate intensity exercise for short periods, such as walking 20-30 minutes, may improve a women's ability to carry out cognitive tasks, compared to when the same tasks are done after resting, according to research being presented Friday at the Society of Behavioral Medicine (SBM) Annual Meeting & Scientific Sessions.
"Cancer survivors tend to score worse on a wide variety of cognitive functioning tasks compared to people without cancer," explained Elizabeth Salerno, Ph.D., lead investigator for this project. "We still don't fully understand the mechanisms by which this occurs, and it may be either the cancer, the treatments, or both that contribute to memory and concentration problems."
Cancer survivors, including breast cancer survivors, often experience cognitive problems, such as poor memory, loss of concentration, slower processing of information, and reduced executive function (thinking that involves organizing, scheduling, and coordinating tasks).
In this study, conducted at the University of Illinois at Urbana-Champaign, 48 breast cancer survivors with a mean age of 56 years completed a battery of cognitive tasks before and after different durations of exercise or rest. On all these tests, the women either maintained or improved their performance after some level of exercise compared to when they did the cognitive tasks after resting.
"These findings suggest that walking for 20-30 minutes may help breast cancer survivors maintain or improve their cognitive function," explained Salerno. "We know that exercise protects against a host of diseases already, and moderate exercise may also help breast cancer survivors protect their cognitive functioning."
While more work is needed to understand the specific domains of cognition most heavily impaired by cancer and its treatment, exercise may still be a better alternative than rest in this sample of cancer survivors. The next step in this research would be to test a wider variety of cognitive tasks and look at physiologic and psychologic measures to better understand the mechanisms of cancer-related cognitive impairment.
The research team will present their findings Friday at 4 p.m. CT during a paper session at the SBM Annual Meeting, being held in New Orleans at the Hilton Riverside New Orleans. Salerno is an SBM member.
The Society of Behavioral Medicine (SBM) is a 2,400-member organization of scientific researchers, clinicians and educators. They study interactions among behavior, biology and the environment, and translate findings into interventions that improve the health and well-being of individuals, families and communities (http://www.sbm.org).
###