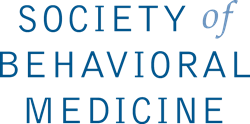 Delivering weight-loss text messages to African Americans in a faith-based setting proved not only feasible, but the messages were well-received.
BATON ROUGE, La. (PRWEB) April 13, 2018
Specific and near-daily text messages about weight loss and group sessions helped African-American church members lose more weight than general health-related texts without coaching, a new report from Louisiana State University (LSU) Pennington Biomedical Research Center shows.
Church members who received five text messages each week combined with 10 community health coach-led behavioral weight-loss sessions at local churches (the Immediate Intervention Group) lost an average of 3 pounds over the six-month study. Those who received general health text messages and no coaching (the Delayed Intervention Group) saw their weight remain stable.
The Immediate Intervention Group received texts like "Remember, sugar has many names such as corn syrup, high fructose corn syrup, agave nectar, and honey." The Delayed Intervention Group received texts like "Strokes in the African American tend to occur earlier in life." More than 80 percent of participants in the Intervention group said the text messages helped them with their weight-loss efforts, Newton said. Furthermore, the study also found that the more Intervention group participants responded to the automated text messages, the more body fat they lost.
The findings were part of the Lifestyle Changes Through Exercise and Nutrition, or LEAN, study by lead investigator Robert L. Newton Jr., PhD. Newton is an associate professor at Pennington Biomedical and heads the Physical Activity & Ethnic Minority Health Laboratory. He will present his findings at a poster session at 6:15 p.m. Friday, April 13, at the Society of Behavioral Medicine's 2018 Annual Meeting in New Orleans.
"Church-based weight-loss programs have been shown to result in significant weight loss and improved physiological parameters in African-American adults," Newton said. "However, few of those programs have taken advantage of mobile health technologies."
The co-authors of the study were Leah Carter, M.Ed., formerly a research specialist in Pennington Biomedical's Physical Activity and Ethnic Minority Health Department; William Johnson, Ph.D., a professor in Pennington Biomedical's Biostatistics Department; Sandra Larrivee, M.S., formerly a biostatistician in Pennington Biomedical's Biostatistics Department; Betty M. Kennedy, Ph.D., a community outreach specialist in Pennington Biomedical's Physical Activity Epidemiology Department; and Melissa Harris, MPA, a project manager in Pennington Biomedical's Interventional Resources Department.
The LEAN study was designed to assess the viability and efficacy of a church-based weight-loss intervention that incorporated text messaging. A total of 97 people, who belonged to eight different churches, participated in the study. Intervention group sessions were led by church members (called "community health coaches") who were trained to deliver the weight loss program adapted from the Diabetes Prevention Program.
"Delivering weight-loss text messages to African Americans in a faith-based setting proved not only feasible, but the messages were well-received," Newton said.
Mobile apps, physical-activity monitoring devices, Bluetooth weight scales and other mobile health technology could provide more comprehensive interventions in the future, he said. Those technologies could also reduce the burden on community health coaches and participants.
The study was funded by the Humana Foundation. The authors report no financial or other conflicts of interests.
The Society of Behavioral Medicine (SBM) is a 2,400-member organization of scientific researchers, clinicians and educators. They study interactions among behavior, biology and the environment, and translate findings into interventions that improve the health and well-being of individuals, families and communities (http://www.sbm.org).
This study will be presented during the SBM 2018 Annual Meeting & Scientific Sessions, held April 11-14 in New Orleans. However, it does not reflect the policies or the opinion of SBM. This presentation will be held on April 13. Given that this study was presented at a scientific meeting, the data and conclusions reached should be regarded as preliminary until they are published in a peer-reviewed journal. Funding agencies played no role in this study. There are no conflicts of interest for the investigators.
About the Pennington Biomedical Research Center
The Pennington Biomedical Research Center is at the forefront of medical discovery as it relates to understanding the triggers of obesity, diabetes, cardiovascular disease, cancer and dementia. It is a campus of Louisiana State University and conducts basic, clinical and population research. The research enterprise at Pennington Biomedical includes approximately 57 faculty and more than 18 post-doctoral fellows who comprise a network of 40 laboratories supported by lab technicians, nurses, dietitians, and support personnel, and 13 highly specialized core service facilities. Pennington Biomedical's more than 450 employees perform research activities in state-of-the-art facilities on the 222-acre campus located in Baton Rouge, Louisiana. For more information, see http://www.pbrc.edu.