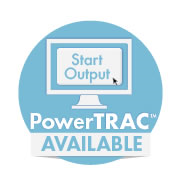 PowerTRAC allows the user to harness the full capability of our sources.
Lake Forest, Illinois (PRWEB) April 17, 2018
Associated Power Technologies is excited to announce the release of their new PowerTRAC software that pairs with their automated power sources. PowerTRAC is a free software available on the APT website that assimilates all the best APT GUI features into a new program that allows for full control and programming of an APT power source. "PowerTRAC allows the user to harness the full capability of our sources. You can fully program and save test suites, preview output waveforms, record and save all data. The new intuitive interface makes utilizing APT sources easy for new and experienced equipment users alike," states Nick Piotrowski, Product Manager at Ikonix USA.
Features and Improvements:

Full Source Capability – full programmability for both Manual and Program Mode, including enhanced Run Mode for production applications.
Waveform Output Preview – PowerTRAC Program Mode includes a preview window that allows the user to see the actual output waveform.
Enhanced System Setting – Ability to set language preferences, print options, sample rates as well as add user logins with security settings.
Run Mode – High volume manufacturing settings. Track all data on products tested by only entering a serial number for each sequence.
Enhanced Data Recording and Reporting – PowerTRAC automatically records data for every test performed. Ability to filter data and export data via .txt, .xls, or print directly after each test sequence.
Improved User Interface
Compatibility with PowerTRAC will include all current automated Associated Power Technologies sources.

6000 Series
7000 Series
300XAC Series (stand alone and modular mode)
400XAC Series
Contact the company at 1-847-367-4378, e-mail at info@aptsources.com or visit their site at http://www.aptsources.com. For editorial questions, please contact Amanda Boothe at amanda.boothe@ikonixusa.com.