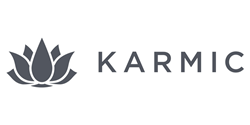 We look to Chauncey to provide insightful financial strategies to help propel our company to the next level of growth. -- Karmic CEO, Mario Furgiuele
SAN FRANCISCO (PRWEB) April 10, 2018
Karmic Labs, Inc. is proud to announce that Chauncey Dewey has joined the company's senior leadership team as Chief Financial Officer.
With demonstrated expertise in raising capital and in general corporate finance, Chauncey will develop Karmic's capital strategy, while helping to identify and mitigate risks to ensure Karmic's long-term success.
"We look to Chauncey to provide insightful financial strategies to help propel our company to the next level of growth," said, Mario Furgiuele, CEO at Karmic. "In addition to expert financial guidance, he will lead the Compliance, Risk, Human Resources, and Finance divisions of the company."
Though he will spend time working out of Karmic's offices in Canada and throughout the U.S., Chauncey will be based in New York, NY. Of his appointment and the strategic direction for Karmic, Chauncey said: "Karmic is an innovative, dynamic organization. I am pleased to join the ranks of those who are moving the company forward in its mission to be the leading provider of payment and expense management technology solutions."
Please join us in celebrating Chauncey's appointment, and feel free to send congratulatory notes to chauncey.dewey (at) karmiclabs.com
About Karmic
Karmic (http://www.karmic.com), a leader in the convergence of payment cards and mobile software, has developed a robust, integrated payment and expense management solution that gives businesses the power to save time and money. Karmic is committed to developing reliable platform solutions that power simple and state-of-the-art financial applications. Offering ease of enrollment, payments and expense management along with a real-time mobile experience, "Powered by Karmic" solutions help anyone manage their expenses.
For additional information, please contact:
Tara Bonnell, VP Marketing
Karmic Labs, Inc.
M: 727-482-3010; E: tara.bonnell (at) karmiclabs.com