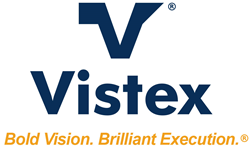 Moving to cpRights was an easy decision. Since switching to cpRights we now have more clear and efficient access to insights into the global performance of Portfolio's content.
(PRWEB UK) 10 April 2018
Vistex, the leading provider of rights and royalty software solutions, has added a number of new clients to its roster of clients using cpRights, its powerful cloud contract management software.
Emmy-nominated companies including One Animation, Portfolio Entertainment, Jetpack Distribution, Brain Power Studio and ACE Entertainment have all chosen cpRights to effectively manage the complex administration processes associated with buying and selling content.
cpRights is an automated solution that helps content owners find available content to sell - highlighting term dates, exclusivity and holdbacks as well as allowing users to track fees and send availability inquiries directly to buyers.
"As cpRights automates many of the time-consuming manual processes, clients spend less time administrating and more time focusing on generating revenue," explains Tom Royds, Account Manager, TV and Film at Vistex.
Sashim Paramanand, CEO of One Animation, says "an explosion in VOD has helped turn two of our intellectual properties, Oddbods and Insectibles, into household names. As our titles are broadcast across an increasing number of platforms, it is critical that we track and understand the agreements we have in place with all our buyers. cpRights online contract management software gives us full visibility into our rights by language and even episode."
Corey Caplan, Director of International Sales at Portfolio Entertainment, a worldwide content producer and distributor, said that "moving to cpRights was an easy decision. Since switching to cpRights we now have more clear and efficient access to insights into the global performance of Portfolio's content."
Tom Royds added: "We are excited to announce that we will be launching the next generation of cpRights at MIPTV. Our new royalty app will accurately capture rights – providing a real-time view of contractual data, including detailed rights-in and rights-out information that will enable teams to identify and exploit revenue opportunities. cpRights provides a 360-degree view into critical data supporting rights, availabilities, contracts, invoicing, licensing, revenue recognition, royalties, and workflow management."
Vistex will be at MIPTV April 9-11. To find out more visit: http://pages.vistex.com/MIPTV_2018.html
For more information contact:tom.royds@vistex.com