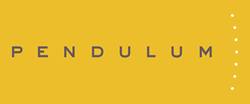 Pendulum's new business unit will offer boutique claims management focusing solely on the aging services/post-acute continuum
ALBUQUERQUE, N.M. (PRWEB) April 10, 2018
Pendulum, LLC, a premier risk management consulting firm, is proud to announce its Professional and General Liability Claims Management program.
Pendulum's new business unit will offer boutique claims management focusing solely on the aging services/post-acute continuum, including Continuing Care Retirement Communities (CCRCs), skilled nursing facilities (SNFs), and assisted living facilities (ALFs).
The program serves as a full-service Third-Party Administrator for professional liability claim management services, allowing clients to utilize Pendulum's unique team of experienced claim managers, insurance specialists, attorneys, and technical support personnel.
In addition to Claims Management, Pendulum's newest program includes loss fund management, investigations, loss and expense reporting, and litigation support, and services that are customized to meet each client's needs. Standards—including reporting procedures and security protocols—are determined by the client in conjunction with Pendulum's claims support team.
Pendulum's Professional and General Liability Claims Management program also provides professional and technical support, such as financial management, check writing, bill review, litigation management, general and client-specific auditing, and MMSEA reporting. Customized reporting is also available.
For more information on Pendulum's Claims Management services, call (888) 815-8250 or email info(at)WeArePendulum(dot)com.
Pendulum, LLC is based in Albuquerque, New Mexico and provides innovative assessment and risk-reduction protocols combined with software and loss-control tools. Visit https://www.wearependulum.com/ for a complete list of the company's services.