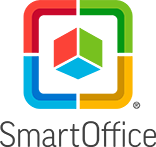 "SmartOffice will get your mobile workforce up and running quickly and efficiently while ensuring the security of your enterprise document workflow", said Miles Jones, President of Artifex.
NOVATO, Calif. (PRWEB) April 11, 2018
Artifex Software, developer of SmartOffice, the leading mobile Office productivity app, will be exhibiting at the upcoming 2018 RSA Conference, being held at the Moscone Convention Center in San Francisco, CA from April 16 – 20. Artifex will be in booth #1142, located in Moscone Center's South Hall.
The SmartOffice app enables you to view, edit, create, share, present and print Microsoft Office (Word, Excel, and PowerPoint) and PDF documents on your mobile devices. Artifex will showcase how leading organizations are relying on SmartOffice to empower their mobile workforce. SmartOffice offers a variety of solutions that can be securely incorporated into an enterprise document workflow platform. The SmartOffice SDK seamlessly and securely integrates with EFSS, MDM or EMM environments, while the SmartOffice Mobile App can be wrapped in an enterprise security platform.
"Preventing data breaches in today's increasingly BYOD work environment is critical to an organization's security," said Miles Jones, President of Artifex. "Mobile workforces need to conduct their work efficiently, while Enterprise IT departments must maintain secure networks. The SmartOffice SDK makes it easy for an MDM, EMM or EFSS to incorporate these essential work functions into their comprehensive offering for organizations. That is why we like to refer to SmartOffice as a 'securable alternative' to MS Office for mobile devices."
The SmartOffice SDK provides all the functionality and features of our SmartOffice app, secured within the enterprise's encrypted network. Enterprise IT departments can prevent data breaches via the SmartOffice SDK's controlled access permission tools and customizable document editing controls, that extend down to the user or document level. The result: SmartOffice provides a way for mobile users to work with MS Office and PDF documents regardless of device. Enterprise information is secured while employees are empowered to be productive.
SmartOffice has several advantages over Microsoft Office 365 Mobile when it comes to providing document viewing and editing capabilities within a secured mobile environment. "SmartOffice offers better security as it is designed to integrate within the platform rather than require a user to leave the secure environment to view or edit a document," said Kate DeGennaro, Senior Account Executive for Artifex. "Our much smaller footprint is better suited for mobile devices, SmartOffice is 1/30th the size of Microsoft's mobile solution. SmartOffice provides PDF viewing and annotation capabilities, something MS Office does not offer. And, finally, SmartOffice is fully functional without Internet connectivity; a user can access and edit files natively with no Internet dependency. For this combination of reasons, SmartOffice makes tremendous sense for mobile platform companies as well as enterprises looking for a securable document viewing/editing tool for mobile deployment."
Organizations interested in SmartOffice can visit and demo the product at the Artifex booth at the 2018 RSA Conference, booth #1142, Moscone Center, South Hall. Or, you can contact the company at https://artifex.com/contact-us/.
For more information contact:
Lisa Fenn, Marketing Manager
lisa.fenn(at)artifex(dot)com
415.492.9861
About SmartOffice
SmartOffice by Artifex is a leading Mobile Document Productivity Suite that solves the BYOD dilemma. SmartOffice supports all major document formats, increases mobile productivity, and offers the best conformance with Microsoft Office document standards. SmartOffice can be downloaded from major app stores and is also available on a variety of leading Enterprise File Synchronization and Sharing, Mobile Device Management and Enterprise Mobile Management platforms. For more information, please visit our product website.
About Artifex Software
For over 20 years Artifex Software has provided premiere document management solutions to top level global customers including HP, Adobe, BlackBerry, IBM, Intel, Xerox, Google, Dropbox, LG Electronics, Ernst & Young, Slaughter and May, Jones Day, and U.S. Air Force. With teams of engineers and leadership talent on three continents – North America, Europe, and Asia – we are positioned to help ensure your needs are met. Visit our website.
About RSA Conference
RSA Conference is the premier series of global events where the world talks security and leadership gathers, advances and emerges. Whether attending in the U.S., the EMEA region, or the Asia-Pacific region, RSA Conference events are where the security industry converges to discuss current and future concerns and get access to the people, content, and ideas that help enable individuals and companies to win, grow and do their best. It is the ultimate marketplace for the latest technologies and hands-on educational opportunities that help industry professionals discover how to make their companies more secure while showcasing the most enterprising, influential and thought-provoking thinkers and leaders in security today. For information on events, online programming and the most up-to-date news pertaining to the information security industry visit http://www.rsaconference.com.