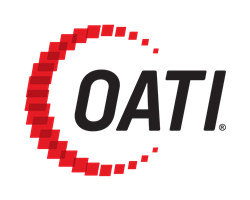 Minneapolis, MN (PRWEB) April 10, 2018
OATI is pleased to attend the Gulf Coast Power Association (GPCA) 2018 Spring Conference April 16-18, 2018 at Hilton Americas, Houston, Texas. Experts will exhibit solutions and products for Renewable Energy Credits, Generation and Load Optimization, Reserving Transmission Capacity, Emissions Allowances Trading, Inter-RTO Trading & Scheduling, Data Analytics, and Generation Asset Management.
Built upon decades of power system experience and proven software components, OATI provides a unique combination of capabilities to address the current and emerging energy requirements, including high-penetration Distributed Resources (DRs)/Distributed Energy Resources (DERs), provision of ancillary services from demand-side resources for balancing variable generation, environmental compliance tracking, and distribution congestion management.
About OATI
OATI provides innovative solutions that simplify, streamline, and empower the operational tasks required in today's energy commerce and Smart Grid. Serving more than 2,000 customers in North America, OATI successfully deploys and hosts diverse mission-critical solutions committed to industry standards and stringent security guidelines.
OATI (http://www.oati.com) is a leading provider of Smart Grid, Energy Trading and Risk Management, Transmission Scheduling, Congestion Management, Distribution, and Market Management products and services. OATI is headquartered in Minneapolis, Minnesota, with offices in California, Punjab, Telangana, and Singapore. For more information, please contact Sales(at)oati(dot)net.