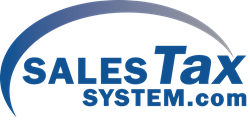 "As the Trump vs. Amazon tax war shines a spotlight on sales tax, this an opportunity for both U.S. and foreign Amazon.com FBA sellers to learn how to quickly get into compliance with sales tax," said Scott Letourneau, founder, and CEO of Sales Tax System
LAS VEGAS (PRWEB) April 11, 2018
Sales Tax System, the leader in sales tax compliance for Amazon FBA sellers, today announced a brand-new sales tax training. This timely training is specifically designed to help third-party Amazon sellers with sales tax compliance as the Trump vs. Amazon tax war heats up.
"As the Trump vs. Amazon tax war shines a spotlight on sales tax, this an opportunity for both U.S. and foreign Amazon.com FBA sellers to learn how to quickly get into compliance with sales tax," said Scott Letourneau, founder, and CEO of Sales Tax System. "It won't take long for the facts to come to Presidents Trump's desk to realize that although Amazon collects sales tax in 45 states, most of their third-party sellers don't collect and remit sales tax, especially foreign sellers. It is likely, President Trump, will follow suit with the UK government to apply pressure on Amazon to force sales tax compliance for all third-party sellers, especially the Chinese sellers."
Amazon is a launching pad for entrepreneurs to start and grow a business on their third-party platform, in 2017 alone, they attracted over 300K new sellers. Yet, the states have lost over $26 billion in sales tax that could have been collected over the last three years. Since April 1, 2017 when Amazon started to collect and remit in 45 states, that amount of uncollected sales tax has lowered, but there are still thousands of third-party sellers still not in compliance. Even though, Amazon is collecting sales tax on behalf of third party sellers in Washington and Pennsylvania, that leaves more than 23 other states where their party sellers using Amazon's FBA (fulfilled by Amazon) warehouse system, need to collect and give the sales tax back to those states.
In uncertain times, for sellers, as the war between President Trump and Amazon heats, up, Sales Tax System is providing a brand-new training to help Amazon FBA third party sellers, gain certainty around sales tax compliance, especially for foreign sellers. The new training includes their new sales tax calculator tool to help determine your past sales tax, penalties, interest owed plus how much you would save in each state with coming forward to file a voluntary disclosure agreement with each state.
"In the end, it is very likely the U.S. government will follow suit with the U.K. government and force Amazon sellers using FBA to be registered for sales tax or suspend their Amazon account. The good news is that this will level the playing field for the sellers that are in compliance with sales tax vs the large majority (including Chinese sellers) who are not," said Letourneau.
To learn more and register for this timely training, "Trump Vs Amazon Tax War: How to Win as a Third-Party Seller," go to this link now.