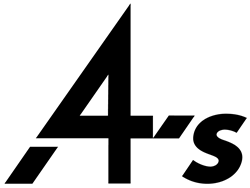 APB is our first step in breaking down the silos to create a united community that protects the health of all brands, while keeping consumers safe, too.
NEW YORK and MIAMI (PRWEB) April 10, 2018
Today, at its Accelerate conference in Miami, the 4A's, the leading trade organization for marketing communication agencies, announced the formation of the Advertiser Protection Bureau (APB). Through this bureau, agencies will share the collective responsibility of achieving Advertising Assurance, which is how the association defines its efforts to enforce environments where brands and consumers can coexist with trust.
The APB will allow agency groups to work together for the good of all the brands they serve by notifying each other when they see any brand ads—whether from their network or not—in unsafe environments. It establishes a process in which risky environments are flagged by the APB and then investigated by agency-client teams.
Founding members of the APB include executives from Dentsu Aegis Network, GroupM, Havas Media, Horizon Media, IPG Mediabrands, MDC Partners, Omnicom Media Group and Publicis Media. Each holding company—as well as Horizon Media—has committed to dedicating a Brand Safety Leader within their network to serve on the bureau.
The formation of the APB is the first step in a list of actions that nearly 100 4A's members and industry leaders outlined and rallied around at the Advertising Assurance Forum—a closed-door event hosted by the 4A's on March 19.
Additional next steps outlined under the Advertising Assurance initiative include:

Develop a risk management module. APB has a clear mission to work with advertisers to develop categorizations of risk across a spectrum from most safe to least safe. The spectrum will allow agencies, advertisers and publishers/platforms to better delineate each advertiser's appetite for risk and appropriateness.
Create a code of decency. Working with the Media Rating Council, Inc., APB agencies will help establish a set of ground rules that align baseline expectations for safety through a new set of standards within the Media Rating Council's (MRC) Brand Safety Guidelines, currently in initial draft. Down the road, media agencies will also work with the MRC to identify efforts and methodologies to mitigate fake news.
Educate the ecosystem. The APB will develop an industry playbook that will include new standards, metrics, methodologies and tools to combat unsafe environments for both brands and consumers.
"When it comes to brand and consumer safety, media agencies have to put competition aside," said Louis Jones, EVP, media & data at the 4A's. "Brand safety and the negative impact it has on consumer trust is an issue that affects everyone. APB is our first step in breaking down the silos to create a united community that protects the health of all brands, while keeping consumers safe, too. Of course, this isn't just an agency conversation; our industry has to have active participation from brands and publishers to be successful in improving the litany of issues around this topic. We look forward to working collaboratively with our industry partners to create effective solutions."
Marla Kaplowitz, 4A's president and CEO, added, "There has been a lot of discussion around brand safety. What's unique about Advertising Assurance is that it evolves that discussion to a more holistic view of what our responsibility is to consumers, to brands and to each other because advertising assurance can't happen if we're not communicating with each other and working together."
###
About the 4A's
Founded in 1917, the 4A's was established to promote, advance and defend the interests of our member agencies, their employees and the industry at large. The organization serves 700+ member agencies across 1,300 offices, which control more than 85% of total U.S. advertising spend. As the leading trade organization for marketing communication agencies, the 4A's purpose is to help empower its members to deliver insightful creativity that drives commerce, and influences culture all while moving the industry forward. The organization provides community, leadership, advocacy, guidance and best-in-class training that help enable agencies to innovate, evolve and grow. 4A's Benefits division insures more than 160,000 employees and its D.C. office advocates for policies that best support a thriving advertising industry. The 4A's Foundation fuels a robust diversity pipeline of talent for its members and the marketing and media industry, fostering the next generation of leaders. The organization is dedicated to, and vested in, our members' success just as they are dedicated to helping brands create, distribute, and measure effective and insightful advertising and marketing. Visit the 4A's at http://www.aaaa.org.