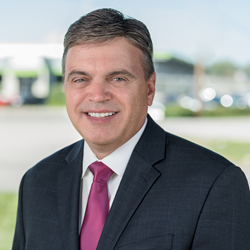 "We are passionate experts that combine agility and tailored approaches to define the new ways of the industry" says Jeff Hart, President of Mike Albert Fleet Solutions.
CINCINNATI (PRWEB) April 12, 2018
WEX Inc., a leading global supplier of corporate payment and fuel card solutions, and Mike Albert Fleet Solutions, a premier provider of fleet solutions and fleet services, today announces that it has extended its longtime partnership. Both companies recently celebrated milestone anniversaries, Mike Albert celebrating its 60th anniversary and WEX its 35th. Their stability in an industry that is rapidly changing is a testament to their leadership and willingness to partner when together they create better solutions for their clients.
Mike Albert Fleet Solutions has been a strategic partner with WEX for many years. This mutually fruitful partnership has helped clients gain control of their fleet and fuel expenses thanks to the core capabilities of both companies.
"We're thrilled to extend our ongoing relationship with Mike Albert Fleet Solutions," said Bernie Kavanagh, senior vice president and general manager of large fleet for WEX. "It's an honor to continue to partner with a company that has such a unique approach in the industry and shares our vision of client satisfaction."
"Our ability to develop and execute our growth plans is supported by our commitment to having strong data and analytics tools, nimble processes and strategic partnerships with key suppliers," said Jeff Hart, president at Mike Albert Fleet Solutions. "We are passionate experts that combine agility and tailored approaches to define the new ways of the industry. WEX's ability to support and add to our industry leading approach gives us the confidence to offer the best outsourced fuel program available."