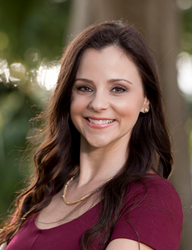 With breakthrough sciences like Big Mind, we're helping clinicians and pharmacists see into the minds of their patients.
ORLANDO, Fla. (PRWEB) April 11, 2018
In the wake of its eight-year anniversary, Orlando-based firm Legacy DNA Marketing Group takes another bold step toward transforming healthcare marketing from archaic, presumptive practices to innovative science-based methodologies. Today, the award-winning marketing agency unveiled the official launch of its Mind Science team to help specialty pharmacies, digital health innovators, and value-based healthcare providers significantly advance the way they develop marketing strategies, tailor marketing messages for different micro segments, and communicate with patients and customers. The newly-minted team will use Big Mind's BimiLeap, a "brain-mapping" strategy that predicts and more positively influences consumers' media responses and behaviors based on their thoughts and feelings toward particular marketing concepts and ideas.
Best-selling author and speaker Malcolm Gladwell, who analyzes some of the world's most disruptive business and marketing innovations, has described the revolutionary Big Mind segmentation and micro-targeting technique as "the next generation of predictive analytics." Developed by renowned experimental psychologist, technologist, and author of 28 books, Dr. Howard Moskowitz, the science behind Big Mind has evolved over 40 years to the point where it now precisely builds and targets brand messages, without invading consumer privacy, yet driving product and service performance. Brands can apply this proven, empirically-based science to optimize their sales and marketing outcomes, those interested in health can modify individual behaviors of patients, and those interested in social benefits can modify and optimize social messaging, all to achieve maximum results in business, health, and even society.
Roxie Mooney, DBA, CEO and Chief Marketing Scientist of Legacy DNA Marketing Group, is spearheading the company's initiative. "In the past, healthcare marketing communications have predominantly been 'trial and error' until brands get it right. There's no room for error in the healthcare industry, where patients' lives may be at stake," Dr. Roxie explains. "Whereas we now have access to an unprecedented amount of data and analytics capabilities, status quo approaches still lack the ability to see into the heart and mind of each unique patient and customer, to perfectly suit their needs in a way to insure compliance, and satisfied patients with better outcomes. With breakthrough sciences like Big Mind, we're helping clinicians and pharmacists see into the minds of their patients."
Legacy DNA is working directly with Harvard-educated Dr. Moskowitz, who spent years developing the methods and technologies used by Big Mind. The science uses a straightforward, scalable, and predictable process to help brands, health practitioners, and social and governmental bodies cut through the confusion often surrounding traditional demographic, behavioral, and psychographic segmentation. Big Mind dissects life experiences, mapping how each individual responds to them, based on deeper mindsets, as well as the surface opinions, and beliefs. This information is then used to pinpoint which messages can drive specific behaviors allowing brands to focus on the techniques and messages that deliver tangible results.
In a healthcare setting, applying Big Mind to small and big problems alike, brands can affordably and quickly end up with higher-quality and more personalized medical experiences for patients, including improved medication adherence, reduced hospital admissions, and overall better health outcomes, respectively. Moving to a sales and marketing setting, brands can generate more leads, close more sales, and increase revenue.
Dr. Roxie says, "We're excited and honored to be working with Dr. Moskowitz to bring our Mind Science capabilities to our clients and partners. Our team will work carefully with each brand to pinpoint the exact needs, wants, and behaviors of their patients and customers. By getting to know them more intimately and comprehensively, and by deploying the power of Big Mind, we can tackle some of the healthcare industry's biggest obstacles while simultaneously maximizing company revenue and productivity, as well as creating happier, healthier patients."
To learn more about how this mind science works, and how the Legacy DNA Marketing Group's Mind Science team can improve your business revenue and outcomes, sign up for a free consultation via the Legacy DNA website. To learn about Dr. Roxie's doctoral research and expertise in building successful healthcare brands, download her white paper, "10 Steps to Healthcare Technology Innovation Success."
ABOUT LEGACY DNA
At Legacy DNA Marketing Group, we believe that your story and science matters. For nearly a decade, we've used a mix of strategic marketing science and creativity to help specialty pharmacies, digital health innovators, and value-based healthcare providers take a bold approach to generating meaningful healthcare outcomes.
We are the only marketing agency that's worked in the specialty pharmacy industry for nearly a decade and we're experts at commercialization of innovation. We're up-to-speed on all the latest strategies required to successfully take a new healthcare technology to market. We're also the first agency to help companies differentiate value-based healthcare from volume-based healthcare. We've been marketing value-based healthcare since 2007—before the Affordable Care Act was passed and pay-for-performance became the new normal.
Have a brilliant idea you want to take to market? Capture the attention your innovation deserves. Reach out to us at attention@legacy-dna.com and let Legacy-DNA Marketing Group help you reveal your company's DNA.