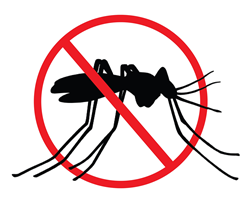 All Natural Insect Protection in your Outdoor Table Cover!
FLORAL PARK, N.Y. (PRWEB) April 17, 2018
Plant Sorb LLC dba Sorbco ("Sorbco" or the "Company") today announced it has purchased the rights to a Patented All-Natural Insect Repellent formula.
Sorbco's Insect Repellent Table Covers are the Ultimate Solution for a Pest-Free Picnic, Party, BBQ and Patio Table.
Through Sorbco's proprietary process, the powerful yet non-toxic formula is extruded into Disposable Table Covers that are now available at http://www.sorbco.com and through online partner The Home Depot. This process ensures the formula is embedded into the plastic and will not rub off making them FDA Approved and 100% Food Safe!
"Protection against mosquitoes, bugs, bees and other insects is paramount in these times," said Charles Rick, Sorbco's CEO. "With this patented formula, consumers will now have the ability to continue to enjoy outdoor activities without the worry of insect borne diseases like the Zika virus."
"As an innovator in the plastics industry, Sorbco is always focused on making improvements to help our consumers' everyday lives" continues Rick, "and to that end, all our products are always 100% Recyclable".
Along with being fully recyclable, the Table Covers are also DEET Free, Anti-Bacterial, Anti-Fungal, and Reduce Mildew and Odor. As Mr. Rick exits, he can't help but exclaim, "the best part about Sorbco products … they REALLY WORK!"
About Sorbco
Sorbco is a plastics company with expanding lines of business. The company's mission is to leverage its many years in the plastics industry to acquire and develop innovative plastic products or services while maintaining synergistic partnerships and relationships.
This approach is best accomplished when Sorbco either self-manufactures or enters into licensing arrangements with third parties whose lines of business management feel they can incrementally grow. Sorbco plans to expand and grow those lines of businesses by leveraging our sales and marking experience with both traditional retail and all channels. these unique products directly to the consumer and marketplace. For more information, please see
Forward-Looking Statements:
This press release includes forward-looking statements concerning the future performance of our business, its operations and its financial performance and condition, and also includes selected operating results presented without the context of accompanying financial results. These forward-looking statements include, among others, statements with respect to our objectives and strategies to achieve those objectives, as well as statements with respect to our beliefs, plans, expectations, anticipations, estimates or intentions. These forward-looking statements are based on our current expectations. We caution that all forward-looking information is inherently uncertain and actual results may differ materially from the assumptions, estimates or expectations reflected or contained in the forward-looking information, and that actual future performance will be affected by a number of factors, including economic conditions, technological change, regulatory change and competitive factors, many of which are beyond our control. Therefore, future events and results may vary significantly from what we currently foresee. We are under no obligation (and we expressly disclaim any such obligation) to update or alter the forward-looking statements whether as a result of new information, future events or otherwise.
Contact:
Sorbco
http://www.sorbco.com
Email Contact: info(at)sorbco(dot)com
800-240-5288