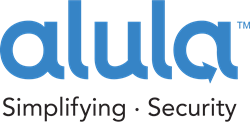 Alula was formed with the purpose of simplifying security installation and support for the professional dealer installers focused on growing their business with all customer types.
HUDSON, Wis. (PRWEB) April 12, 2018
Alula announces the newly integrated Alula Security Platform for professionally installed and monitored security in the smarthome. The Alula Security Platform runs on a fully-encrypted IP-first network. The platform is comprised of Alula Connect+ Installer mobile applications, remote management software, cloud video support, a suite of fully encrypted sensors and accessories and the award-winning security panel and hub, Alula Connect+. Based on the popular Helix alarm panel from Resolution Products and the widely deployed SecureSmart Network by ipDatatel, the full Alula Security Platform is available today for dealers who visit Alula at ISC West booth # 22059 or on the web at https://alula.net/resources/newdealer/.
"Alula was formed with the purpose of simplifying security installation and support for the professional dealer installers focused on growing their business with all customer types," said Alula Holdings CEO, Brian McLaughlin. "We took our award-winning products, network and services and went even further. Today we offer a simple, profitable security platform for every aspect of the professionals business. Whether simplifying inventory with compatible products and flexible panel with expansion slots, or cutting support time and truck rolls with remote configuration and management, Alula is making the security business better."
The Alula Security Platform
Security dealers have built a business by securing their community -- friends, neighbors, business owners. The Alula Security Platform was designed to help dealers simplify and grow their business. Built upon tested, award-winning technology that continues to meet the demands of today's consumers, our total solution enables dealers to reach more customer types than ever before. In addition to encrypted communications, dealers and their customers can be assured Alula Security Platform is compliant with UL standards for residential burglary, residential fire and commercial burglary standards.
Alula's flexible and quick wireless installation solution opens the door to renters and other short-term residents that might not have considered a professionally monitored security installation but want safety and home automation. This same simplicity combined with a robust platform that is highly compatible and expandable, allows for large installations, complex integrations and existing system takeovers and expansions with industry-leading speed and simplicity.
Imagine training on, supporting and stocking one system for all of these security environments.

A system that enables you to offer either a self-install or professional installation experience to your customers.
A solution that opens the door to providing basic security for renters to advanced automated home and business consumers.
A hardware and software architecture that cuts out the need to run wires, put holes in walls and hunt down closets.
The Alula Security Platform delivers a simplified installation experience that can take less than thirty minutes. Combine that with remote configuration, troubleshooting and updating, you will spend less time in your customer's home or business and more time selling.
About Alula Security Mobile App for Consumers
The Alula Security app combines your alarm system with smart device control into one app. The app delivers direct control over your smart home and security allowing you to control lights, locks, thermostats, cameras and garage doors independently or in combination with the arming and disarming of your alarm, in whatever order you choose. There's even a demo-mode so you can see what a simple smart home security system looks like and plan the addition of new features, devices and scenarios. Features include:

Simple One Button Arm and Disarm
Multiple Security Systems Control
Full System Status and Notifications
Control of Smart Devices
Scenes and Automation
Enhanced User Access Controls
Video Viewing
About Alula Dealer Portal
The Alula Dealer Portal is where you login in to support your customers' systems and devices rather than sending out a truck. Alula provides a powerful online portal for remote programming, updating, and troubleshooting for the Connect+ panel. It also enables complete remote control of the system, as well as providing the dealer full system status and diagnostics. Dealers can also synchronize and interact with Alula through an advanced set of APIs that connect to back office systems.
About Connect+ Expansion Cards
These modules can be placed in the expansion slots of the Connect+ panel allowing for a custom tailored solution that fits the individual needs of your customers. As needed you can add WiFi, LTE, Z-Wave and a Translator to combine with or replace Honeywell®, 2GIG®, GE®, DSC®, or Napco® Panels or Sensors.
About Alula Connect+ Installer Mobile Application
The Connect+ Installer mobile application connects directly to the Connect+ panel, giving security professionals an all-in-one mobile app for creating a wireless security system with a complete ecosystem of wireless sensors, peripherals, and accessories. The Connect+ Installer app works with all of the Alula Connect+ compatible sensors with high quality encrypted wireless connections with industry-leading range, design and battery life. A simple scan of the nearby environment and the app is ready to connect the sensors. With the Alula Connect+ Installer, your smartphone is your setup toolkit.
About Alula Connect+ Voice Assistant Support
The Alula Connect+ platform offers industry leading integration of smart security and home automation. The convenience of voice activation with Alexa will coming soon with integration to Alula Connect+. With support for the Alula platform, Alexa will become the concierge of your smart home security system. Linking your Alula Connect+ account to your Echo devices controls your alarm system, allowing you to arm, disarm, and execute automation scenes. Planned tasks include requesting status of and operating lights, locks, and thermostat devices within the home.
About Alula Connect+
Alula Connect+ gives dealers an alarm panel and automation hub in one. The easy expansion and upgradability of Alula Connect+ provide solid integration of smart devices, takeover of wired systems and communications to central stations via IP and cellular. And, Alula's entire platform is designed to work for professionals. Leveraging Alula Connect+, alarm dealers have the independence to price, configure and control their installations as they choose, making them as complex or as simple as customers demand. Advanced capabilities provide customers with powerful automation of smart home devices, two-way voice and integrated video, making security a lasting feature of the smart home. Whether integrating existing systems or customer specified retail products, Alula Connect+ puts the professional in charge and provides a reliable point of recurring revenue. Alula Connect+ is based on and compatible with the popular Helix alarm panel from Resolution Products and the widely deployed SecureSmart Network by ipDatatel.
About Alula Sensors and Accessories
The Alula Security Platform includes a full suite of sensors and components in addition to working compatibly with Honeywell, DSC and GE/Caddx panels and sensors. Alula offers:

Translators / Repeaters (hardwired and wireless)
Panic Buttons and Pendants
Touchpads, Keypads, and Key Fobs
Smoke/Heat and CO Detectors
Environmental Sensors for Flood, Freeze, Extreme Heat
Motion Sensors (Indoor and Outdoor), Glass Break Sensors, and Tilt Sensors
Cloud Video Services for IP Cameras
Alula Cloud is an easy-to-use and affordable cloud video solution that puts dealers in the drivers seat for video revenue. The Alula Cloud Video Service was designed with robust security and range for demanding business customers and simplicity of setup and use in smarthome security settings. With Alula Cloud Video your customers can keep an eye on their home or business with the comfort of knowing their video is securely stored and can be retrieved from anywhere.
About Alula Universal Communicators
Alula offers redundant alarm communications with industry-leading remote service capabilities when connected via keybus to supported devices such as Honeywell, DSC and GE/Caddx panels. Alula's Dual-Path communicators feature simple installation, and are pre-activated for Verizon's cellular LTE network, and quickly connect to the Internet via an Ethernet connection or Wi-Fi (WPS), while remaining IP-first for reliability and cost-savings to both the dealer and end-user.
About Alula
Alula is the only security platform that delivers security simplified for independent security dealers and installers and the customers who rely on their service and expertise. Today, thousands of dealers across North America have over 250,000 active locations secured and connected with Alula. Designed for professional security professionals, the Alula platform provides a complete security, alarm, video and automation solution for renters, homeowners and commercial installations. Alula is a business-driven security platform designed to reduce truck rolls, increase RMR, simplify inventory and put dealers in control of their business, their customers and their revenue. The Alula platform is available nationwide through distributors that cater to the alarm and integrator industry. http://www.alula.net