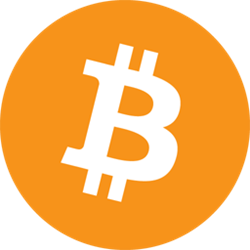 LOS ANGELES (PRWEB) April 12, 2018
DiamondStuds.com is proud to announce that it will be accepting Bitcoin and Bitcoin Cash as forms of payment to make purchases on their site. DiamondStuds.com believes this will represent a new and convenient way for customers to use Bitcoin and Bitcoin Cash currencies for future transactions on the site, in addition to traditional methods - credit cards, wire transfers, and other financial options. Bitcoin transactions are made through convenient, efficient, and direct methods to prevent fraud. With the increased popularity and demand from customers to use cryptocurrencies online, DiamondStuds.com is excited to offer them on the site.
DiamondStuds.com accepts these payments through BitPay, a leading cryptocurrency processor. BitPay eliminates costly transaction mistakes by automatically verifying that the payment amount is accurate. Bitcoin gives the customer control over their money with increased fraud protection and safety. Compared to using credit cards, Bitcoin and Bitcoin Cash is completely private and does not have any or low transaction fees. It also offers a shorter transaction time and verifies the order quickly. By implementing the use of this modern blockchain technology, DiamondStuds.com anticipates it will be a new and opportune way for customers to place orders on DiamondStuds.com.
About DiamondStuds.com:
Armed with a mission of lasting excellence and superior knowledge about diamonds, DiamondStuds.com focuses solely on diamond stud earrings. The attention to details allows the company to offer their consumers the largest selection of fine diamond earrings online. DiamondStuds.com also provides a huge array of customization options, enabling each individual to create an exquisite pair of studs, halo earrings, gemstone earrings or fashion earrings unique to his or her personal preferences. To learn more about DiamondStuds.com, please browse the website at http://www.diamondstuds.com. Customers can call DiamondStuds.com at 1-855-WOW-STUDS (1-855-969-7883), to speak live with a diamond expert or send an email to info(at)diamondstuds(dot)com.