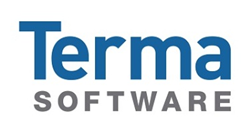 Terma has been using Machine Learning for many years; with this release, we have incorporated new predictive models which dramatically improve the accuracy of predictions when applied to real-world data.
BOULDER, Colo. (PRWEB) April 11, 2018
Terma Software, the developer of market leading cross-platform predictive analytics solutions for Workload Automation environments, announces the latest release of its predictive analytics and SLA management solution. With this release, Terma continues to evolve predictive workload management through the use of Artificial Intelligence and Machine Learning.
The release of TermaUNIFY 5.7 introduces many requested features and performance enhancements. However, the biggest news is the introduction of Adaptive Predictions. The all-new Adaptive Prediction sub-system calculates, selects, and applies the most appropriate and accurate model to generate predictions of upcoming workload processes. This approach further automates the management of vast and complex workload environments, allowing customers to focus on the items critical for their business. Combining Machine Learning and Artificial Intelligence, Terma is addressing the challenges customers face predicting outcomes when there are special conditions, processing cycles, and behaviors.
"Terma has been using Machine Learning for many years; with this release, we have incorporated new predictive models which dramatically improve the accuracy of predictions when applied to real-world data. This improved accuracy gives our customers the most powerful tools ever for proactively managing their workload." says Steve Szettella, Vice President of Engineering at Terma. "Going forward, Terma will continue our research to build and apply new predictive models across the platform. New models are in development for both customer-specific and advanced statistical analysis. This is an exciting area of research that is delivering immediate and significant results for our customers."
TermaUNIFY has long had the ability for users to adjust the prediction by providing specific data to the system either manually or in an automated fashion. These new capabilities automatically apply more sophisticated models to both forecasting and real-time predictions for monitoring, alerting, and analysis. Szettella says, "the system automatically adapts to variations in processing and understands more complex patterns than ever before. The software can now detect and predict events such as high transaction processing due to business cycles, holidays, and other events. The system dynamically and automatically adjusts forecasts and predictions as a function of volume and other fluctuations."
Adaptive Predictions with TermaUNIFY 5.7 delivers more accurate predictions for workload, helping to better identify processing delays and missed commitments that ultimately impact business operations and customer service. These new models improve the analytical capabilities in TermaUNIFY for application developers and workload operations by improving both root cause analysis and helping to identify workload design flaws.
For more information customers can download the release notes and software at TermaSoftware.com.
About Terma Software
Terma Software has developed the industry's most comprehensive platform for workload intelligence and the ability to leverage it to provide measurable predictive analytics. Terma's products TermaVISION, TermaUNIFY, and TermaINSIGHT, enable optimization of workload processing to help realize more value from Workload Automation tools by providing SLA management, forecasting, predictive analytics, prescriptive actions and reporting through analytics, Artificial Intelligence (AI), and Machine Learning. The products ensure that companies can lower their costs and improve the reliability and performance of mission critical workload processes. Terma supports any job scheduler, including CA AutoSys, CA7, IBM Workload Scheduler (IWS), and Tidal Workload Automation. Terma is the only supplier of management solutions in cross-vendor and cross-platform scheduling environments providing a single perspective (aka single pane of glass) into the environment. The products are available on-premise or SaaS. For more information or to arrange an overview of the solution, contact Jim Anderson, Vice President at Terma Software. Jim can be reached by email at Jim(at)TermaLabs(dot)com, or http://www.termasoftware.com.