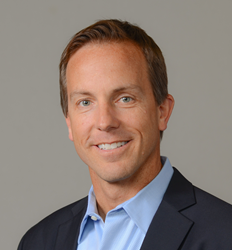 "I am thrilled to have Todd join the Novasyte team. I look forward to Todd's leadership, sales rigor, and industry expertise as we navigate new markets." - Tim Gleeson
CARLSBAD, Calif. (PRWEB) April 12, 2018
Novasyte LLC, the expert outsourcing solutions provider in the medical device, diagnostic, and pharmaceutical industries, announced the appointment of Todd Schaefer to Senior Vice President of Sales and Marketing. Todd officially joined Novasyte on Monday, April 9, 2018 and is the first to hold this position.
Todd brings more than 20 years of experience in the medical device industry, holding numerous leadership roles. He held the title of National Vice President of Sales at Medtronic before leaving to spend 12 years at Philips Healthcare, most recently, as the Vice President of Specialty Markets in North America.
"I am thrilled to have Todd join the Novasyte team," said Tim Gleeson, CEO and Chairman. "I have known Todd for a long time and am thoroughly impressed with the successes he has brought to his previous roles. I look forward to Todd's leadership, sales rigor, and industry expertise as we navigate new markets."
"For many years, I have admired the innovative solutions Novasyte brings to the med-tech and pharma industries," Todd shared. "I am excited to now be a part of Novasyte and work with such a talented team."
Todd will manage the sales, marketing, pharma, and recall departments within Novasyte. Additionally, he will be a part of the Senior Leadership Team where he will contribute to the development and execution of Novasyte's strategic goals.
About Novasyte
Novasyte partners with medical device, diagnostic and pharmaceutical companies, offering innovative outsourced support teams and technologies. Our flexible model enables us to build, deploy and manage teams that expand and contract to meet our clients' customer-facing needs. Program success is tracked and measured with our real-time business intelligence analytics that provide our clients with critical insights into their most important resources — their people and their customers.