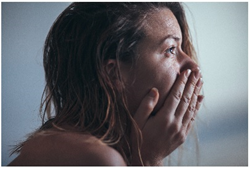 The Women's Perspective organization is on a mission to help local women battling addiction get back on their feet and establish a stable, drug-free life after graduation, and our firm is honored to join them
HOUMA, La. (PRWEB) April 12, 2018
Stephanie Hebert, the president and principal agent of Stephanie Hebert Insurance Agency in Houma, is reaching out to local community leaders to raise support for a charity event that promises to provide regional women with access to faith-based programs shown to reduce substance abuse. Funds raised will be provided to the nonprofit Women's Perspective organization.
"The Women's Perspective organization is on a mission to help local women battling addiction get back on their feet and establish a stable, drug-free life after graduation, and our firm is honored to join them," said Hebert.
Additionally, the Hebert team will be providing donations to the organization through a recently implemented referral system. For each person sent into Stephanie Hebert Insurance to receive an insurance appraisal at no cost, the firm will make a $10 contribution to Women's Perspective.
Details on how to help raise support for the charity campaign is available on this page: http://www.stephaniehebert.com/Reward-Your-Community-AND-Yourself_55.
About Stephanie Hebert Insurance Agency
Knowledge, commitment and understanding of the people in the Kirkland community helps the dynamic team at Stephanie Hebert Insurance provide customers with an outstanding level of personalized service. They work hard to help families to reach their financial goals and to protect the things which are most important to them – their families, homes, cars and more. The success of Stephanie Hebert Insurance Agency staff is measured by their ability to satisfy the needs of clients and bring value to their lives. To speak with a caring professional at Stephanie Hebert Insurance Agency, visit http://www.stephaniehebert.com/ or call (985) 872-0201.