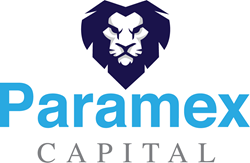 Paramex Capital the tailor of commercial financing solutions, is now joining the market with a new arsenal of highly competitive traditional and alternative lending products.
YOUNGSTOWN, Ohio (PRWEB) April 12, 2018
Small businesses are the backbone of the local, regional and national economy. This is especially evident in today's financial climate.
Yet many small businesses are essentially "financial orphans" who don't fit the lending standards of local banks or investment criteria of private equity or venture capital firms. Paramex Capital provides instant financial flexibility in a variety of sectors.
Paramex Capital helps small businesses seeking the capital needed to operate or expand. Founded by Parambir Sandhu, Paramex Capital works with its clients to tailor financing solutions that fit specific goals and needs. At Paramex Capital clients come first.
Paramex Capital is extremely scalable, customizing commercial financing options to fit for small, medium, and large sized businesses. Thanks to Paramex Capital's broad portfolio of financial products it will quickly provide strong working capital solutions, with attractive terms and rates.
Paramex Capital offers access to a variety of lending products including:

Working Capital Solutions
Consumer Financing
Accounts Receivable Financing
Purchase Order Financing
Factoring
Unsecured Lines of Credit
Heavy Equipment Leasing & Financing
Asset Based Lending
Medical Financing
Bridge and Hard Money Loans
SBA Financing
Business Acquisition Financing
Hotel Financing
Franchise Financing
Commercial Real Estate Loans
Private Equity
Based in Youngstown, OH, Paramex Capital, serves Youngstown and surrounding areas, such as Cleveland, OH, Akron, OH, and Pittsburgh, PA. However, Paramex Capital's financing solutions are available to all 50 states as well as internationally.
For further information, please visit http://www.paramexcapital.com,
email: info@paramexcapital.com, or call toll-free: 833-PARAMEX.