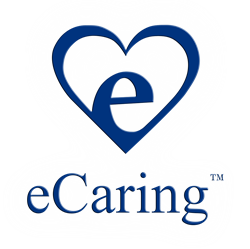 NEW YORK (PRWEB) April 12, 2018
Upstate New York families and their caregivers can, for the first time, take advantage of the connected health technology "eCaring" that relieves the burden on caregivers and ensures that care plans stay on track.
"We needed the ability to respond to problems as they arise in the home to keep them from escalating to the hospital or nursing home," said Reid Anthony, CEO of EverHome Care Advisors, a Capital Region-based provider of integrated care management, technology, financial and legal services.
EverHome today announced it has signed an exclusive contract with eCaring, a New York City company, to offer its care management technology platform in the Capital Region. "After extensive research, we found that eCaring offers the superior ability to connect families and care providers with real-time data," Anthony added.
eCaring software allows home healthcare providers and family caregivers to track a patient's well-being hour by hour, using customized icons to document personal care activities, vital signs and to send crisis alerts. "It's a real time comprehensive care portrait of what's going on in the home," said Robert M. Herzog, eCaring founder and CEO. "It transforms the home from a black box into a data-rich environment to significantly enhance care management."
The technology is currently being used by downstate homecare companies and healthcare plans, including Americare and Bestcare, where it has demonstrated substantial impact on improving care quality for the elderly, post-acute and chronically ill.
"This technology will not only bring peace of mind to families who want critical data about their aging loved ones, delivered to their mobile device in real time, it also has other proven advantages," said Louis Pierro, Founder and Chairman of EverHome and its sister company VivaLynx. "Emergency room trips to the hospital were reduced by 40 percent and congestive heart failure readmissions by 35 percent, with the use of eCaring."
Demonstrations of eCaring are available to any family in need of home care services, or to providers or businesses that serve senior populations, said Pierro and Herzog. The technology is available to the individual clients of EverHome Care Advisors, which offers a suite of services including integrated care coordination through trained and licensed Geriatric Care Managers, legal and financial planning, the eCaring platform, and other integrated technologies. eCaring is available to providers and businesses through VivaLynx, which delivers and monitors in-home technology.
About eCaring: eCaring's unique care coordination system integrates behavioral, clinical, and medication adherence data to provide a real-time home healthcare management and monitoring system for seniors, post-acute patients and people with chronic conditions. eCaring's Cloud-based platform allows payers, providers, hospitals and health plan care managers to receive alerts enabling timely interventions that keep small problems in the home from becoming big ones leading to hospital stays, improving outcomes and lowering costs. Annually, 31 billion dollars is wasted on preventable hospital readmissions and 45 billion dollars is wasted on lack of care coordination.
About EverHome and VivaLynx: EverHome Care Advisors is a new Capital Region company that offers individualized care plans, beginning with in-home assessments by independent professional care managers. Implementation of the care plan is carried out by best-in-class local providers using an innovative technology platform operated by VivaLynx. Ongoing care coordination and monitoring through VivaLynx offer a suite of products and services designed to keep people at home throughout the aging process, improve quality of care, reduce costs and allow families to manage the care. Families who live far apart can stay connected and informed through a unique app that integrates all aspects of the plan into a single dashboard, which also reduces caregiver burn-out.
For media inquiries or to inquire about a demonstration, contact:
Beth Wurtmann, info(at)everhomecare(dot)com, 1-844-NEED-TLC., or
Juliette Levinton, info(at)ecaring(dot)com, 1-855-eCaring, (1-855-832-2746)