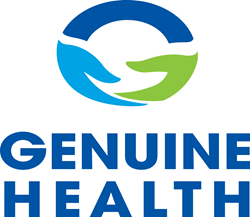 By investing in every aspect of the healthcare journey, we're improving patients' health, including their levels of satisfaction, while reducing costs.
MIAMI (PRWEB) April 11, 2018
Genuine Health Group, a Miami-based healthcare company that helps doctors improve care quality and reduce costs, closed on the purchase of Health Care Advisor Services (HCAS), announces Genuine Health's co-founder and CEO, Joe Caruncho. HCAS is a management service organization, or MSO, that administers the risk arrangements between physicians and health plans. Its physicians have more than 6,000 Medicare patients enrolled in Medicare Advantage plans, and those insurance companies pass through to HCAS approximately $50 million annually to deliver all the healthcare services these patients require.
Following the acquisition, Genuine Health will take over management of care for the HCAS patients, and the company will apply the same value-based model it currently uses for the 12,000 Medicare patients it already serves. Genuine Health utilizes advanced analytics to better gauge patients' healthcare status; novel approaches to chronic disease management, including in-home primary care; and experienced primary care physicians who have demonstrated quality health outcomes for their patients and adherence to evidence-based care.
HCAS' owners, Bruno Suarez and David Salazar, will join Genuine Health's executive team and continue to deepen the relationships with the physician members of HCAS. They will also focus on adding physicians who have a similar patient-centric outlook.
"This acquisition marks an extraordinary opportunity for Genuine Health, the physicians aligned with HCAS, and the thousands of patients who will benefit from more robust care," said Genuine Health's co-founder and chief medical officer, Dr. Orlando Lopez-Fernandez. "Bruno and David have done a wonderful job building a loyal network of top-notch physicians, and we're looking forward to their continued success maintaining and growing those relationships."
In addition to its MSO division, Genuine Health operates Genuine Health At Home, a novel concept that allows chronically ill patients to receive a wide range of medical services, including behavioral health, at their homes. The company also owns PremierMD ACO, a Medicare accountable care organization, which uses the same value-based care model for patients enrolled in traditional Medicare.
"Physicians are being moved to value-based care by Medicare and by Medicare Advantage plans, and most do not have the knowledge and resources to make the move alone. Through our MSO and ACO, we're aggregating and partnering with doctors who want to move successfully to value-based care," said Joe Caruncho. "And by investing in every aspect of the healthcare journey, we're improving patients' health, including their levels of satisfaction, while reducing costs."
For more information on Genuine Health Group or its divisions, Genuine Health MSO, PremierMD ACO, or Genuine Health At Home, or to schedule an interview, please contact Meieli Sawyer at 305-668-0070 or msawyer(at)weinbachgroup.com.
About Genuine Health Group
Genuine Health Group is an analytics-driven healthcare company that assists physicians and health plans in successfully transitioning to value-based payment models.