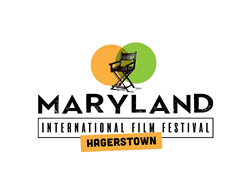 Executive Director Tracie Hovey said, "Amir Arison is such an amazing talent. His work on NBC's "The Blacklist" catapulted his career. Not only is he a tremendous actor and director, but we want to recognize him for all that he does for non-profit organizations."
HAGERSTOWN, Md. (PRWEB) April 11, 2018
Amir Arison, will be awarded the Mendez Award at the Maryland International Film Festival in Hagerstown, Maryland on April 27, 2018. Executive Director Tracie Hovey said, "The Mendez Award is awarded to someone who has succeeded in the Television and Film industry; or has supported film and television, and has given back to the community. Amir Arison is such an amazing talent. His work on NBC's "The Blacklist" catapulted his career. Not only is he a tremendous actor and director, but we want to recognize him for all that he does for non-profit organizations. Arison believes in giving back and continues to support causes that he loves."
The Friday April 27th Red Carpet opening night begins with a special VIP reception at 5:30pm, followed by the opening night celebrations, awards, and introduction of special films. The Mendez Award is one of two major awards presented. The Nora Roberts Foundation Award is also to be presented on the festival's opening night. Filmmaker awards will be presented on Sunday night April 29th for Best Feature, Best Short, Best Animation, Best Student, Best Documentary, Best Local Film, and Best Foreign Film.
Actor Amir Arison stars in the film 20 Weeks, which is scheduled to be screened at the Historic Maryland Theatre on Saturday, April 28 at 8:20PM. The film is about a couple that must decide how to move forward with a pregnancy, after their baby is diagnosed with serious health conditions at the 20-week scan.
About Amir Arison:
Born in St. Louis, Missouri, Amir Arison is a film, television, and theatre actor. He grew up in Fort Lauderdale, Florida where he booked his first professional job at the age of 16 in a Sonic Drive-In commercial.
After earning a degree from Columbia University in New York City, Arison began his acting career in theatre, where he established himself with numerous accolades in a wide variety of roles.
Meanwhile, he began his television career in 2003 doing small parts in soap operas.
After working his way up, he started being recognized more for such recurring roles on hit TV shows like Homeland, HBO's Girls, Law & Order: Special Victims Unit among others including guest appearances on such shows as American Horror Story, NCIS, Major Crimes, Once Upon a Time in Wonderland and more. His breakout role came in 2013 when he landed the part of Special Agent Aram Mojtabai on Sony/NBC's international hit series The Blacklist, currently in its fifth season.
He soon began to work in independent film as well appearing in such features as JANE WANTS A BOYFRIEND, BEFORE THE SUN EXPLODES, BIG WORDS, MERRY FRIGGIN' CHRISTMAS with Robin Williams, TODAY'S SPECIAL, Nia Vardalos' I HATE VALENTINE'S DAY, Tom McCarthy's THE VISITOR, and Amy Heckerling's VAMPS.
He continues to work in theatre & film both as an actor and director when not shooting The Blacklist, including producing, directing and starring in the award-winning short film "Fortress," which was screened two years ago at the Maryland International Film Festival-Hagerstown.
Arison has worked with a wide variety of non-profit organizations. He invests significant time with programs involving Arts Access and Education. He has taught at Broadway Workshop, Broadway for All, Urban Arts Partnership, and YoungArts. Arison also promotes treatment and help for people with mental illness and is passionate about animal rescue and animal adoption, and will be filming a Public Service Announcement for the Humane Society of Washington County. Amir has also performed and helped raise money and awareness for "Equality Now" and "Care For The Homeless."
Past Mendez Award Winners include:
Antonio "Tony" Mendez, CIA Master of Disguise, Founder of the Spy Museum, and Award-Winning Author and Painter.
Joe Carnahan, Film Director and Producer, known as one of the most prolific film-makers in Hollywood, Creative Director of MIFF-H.
Nora Roberts, Author and Entrepreneur, known as the world's most famous Romance Writer, best-selling author, and contributor for Washington County's economic development and tourism.
Frederick County Councilmen Billy Shreve, known for his advocacy in supporting film in Maryland, and also for being the driving force behind Classmates4Life (an anti-drug film festival for all school students in Frederick County, beginning a state-wide pilot program). The contest received national recognition for its public awareness campaign.
Kerry Cahill, award-winning actress from AMC's The Walking Dead. Cahill was also a supporting actress in the Oscar nominated film Mudbound (2017)
The Seventh Annual Maryland International Film Festival-Hagerstown received more than 400 submissions, and the judges announced that over 105 films were selected. Opening night Friday April 27th is taking place at the Historic Maryland Theatre in Downtown Hagerstown. Other venues on Saturday and Sunday April 28th and 29th include the Washington County Free Library, The Grand Piano Ballroom, and the Washington County Chamber of Commerce.
For more information about the festival, and to purchase tickets for the April 27-29 event, see: http://www.marylandiff.com. The Maryland International Film Festival-Hagerstown partners with several local organizations, businesses, and individuals, and major sponsors include the City of Hagerstown, the Hagerstown-Washington County Convention and Visitors Bureau, Washington County Government (Office of Grant Management), the Nora Roberts Foundation, Washington County Arts Council, Gideon Properties LLC, SNM Global, Horizon Goodwill Industries, Ovation PR & Advertising, RBC Wealth Management, Homewood Suites by HILTON, the Maryland Film Office, Jay Frantz and Tom Riford.
Contact: TRACIE HOVEY, 916-712-2781
###