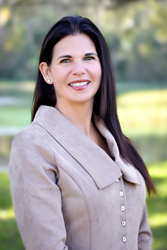 DUNNELLON, Fla. (PRWEB) April 16, 2018
Each year, about 5,000 babies develop severe Staph infections, with about one-tenth of those cases being fatal (1). At any given time, approximately 33% of people carry Staph in their noses, and generally do not show any signs of illness or infection (2). Meanwhile, one in every 50 people are carrying methicillin-resistant Staphylococcus aureus (MRSA), an antibiotic-resistant bacteria which causes Staph infection (2). Infants and toddlers are even more vulnerable to Staph infections due to their underdeveloped immune systems and propensity to develop diaper rash. In an effort to help prevent the spread of Staph, Swabbies Technologies, Inc., has developed a sanitary, mess-free solution for applying diaper rash cream to babies.
MRSA typically spreads by way of contaminated hands or direct contact with infected wounds (2). In a hospital setting, MRSA can contribute to even more severe health issues, including bloodstream infections, pneumonia, and surgical site infections that can cause sepsis and even death (2). "It's frightening to think that a baby who's already suffering from diaper rash could contract such a deadly infection," stated Carman Campbell, CEO of Swabbies Technologies, Inc. "That's why it is so important to have a diaper rash remedy that is mess-free and could be applied with only one hand, avoiding skin-to-skin contact."
First reported in humans over 40 years ago, Staph infections were known for contributing to minor skin infections that could be effectively treated with antibiotics (3). Over the years, however, Staph issues have evolved, and there has been a significant increase in antibiotic-resistant strains (3). For a long time, these resistant strains were predominantly seen in hospitalized patients and with those who were chronically ill (3). Nowadays, however, healthy adults and even children are more susceptible (3). In fact, over a five-year period, cases of head and neck MRSA infections more than doubled in children (3). Prevention of skin infections is critical now.
The most common type of Staph infection is methicillin-susceptible S. aureus (MSSA), which can be treated with antibiotics, while the more well-known MRSA is resistant to drug remedies, including methicillin (1). What's more, studies show that infant death rates from Staph infections are scarcely different, with MSSA at 10% and MRSA at 12% (1). The good news is that Staph infections, like MRSA, are avoidable and can be prevented (2). Several studies and reports have found that when healthcare providers follow the guidelines set forth by the Centers for Disease Control and Prevention, MRSA infections can be significantly reduced, if not completely eliminated (2).
Parents and caregivers can keep their babies and themselves safer from Staph infections by treating diaper rash with Swabbies, a single-use herbal cream that can be administered with one hand and no mess. Swabbies is the first-of-its-kind prefilled sanitary solution for safely applying diaper rash cream. The applicator's patented design allows the cream to easily be dispensed with one hand, while the other hand remains free to tend to the wiggly baby. Unlike other diaper rash cream solutions, there's no need for the person changing the baby's diaper to put the cream on their hands to administer the treatment. With one hand, the caretaker can simply pinch the area under the sponge on the neck of the applicator tube to break the seal, squeeze the tube until the cream reaches the top of the sponge, and liberally apply the cream to the baby's bottom.
This organic diaper rash cream is uniquely formulated with pure, natural and organically based ingredients, including grape seed oil, beeswax, olive oil, shea butter, lavender, and tea tree oil. Swabbies also contain 40% zinc oxide to promote rapid results, and are free of parabens, BPA phthalates, mineral oil and latex.
"As a mom of three children, I was desperately seeking a product that allowed me to have a free hand and a clean hand when attempting to treat diaper rash while changing a squirming baby's diaper," Campbell notes. "Out of that necessity, the idea for Swabbies was born. From there, I became a mompreneur with a mission to create safe, beneficial and effective baby care products that are easier and safer for busy parents and caregivers." Not only do Swabbies achieve Campbell's mission, but they can also help prevent common Staph strains from spreading.
About Swabbies Technologies, Inc.
Carman Campbell, creator of Swabbies Technologies, Inc., is a mompreneur who found that necessity is truly the mother of invention. Wanting to have a free hand and a clean hand when applying diaper rash cream and changing her squirmy baby's diaper was the inspiration behind the invention. Swabbies is a patented single-hand, single-use applicator with a specialized cream made from organic materials and is assembled at a non-profit training center for disabled adults in Quincy, Florida. Swabbies Technologies' mission is to make products that are easier and safer for busy parents and caregivers to use. For more information, visit http://www.swabbiescream.com
(1) Sifferlin, Alexandra. "Staph Infections Are Still a Risk for Thousands of Babies." Time, Time, 19 Oct. 2015.
(2) "Methicillin-resistant Staphylococcus aureus (MRSA)." Centers for Disease Control and Prevention, Centers for Disease Control and Prevention, 22 May 2017.
(3) "MRSA and Staph Infections in Children." WebMD. Web.