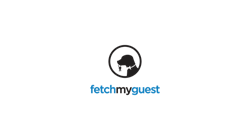 Building a community of professional managers and promoting our member brands is the three-fold mission of the NWVRP and the NorthwestStays marketplace. With the partnership of Fetch My Guest we are able to meet our goal of promoting our individual vacation rental brands. ~ Daniel Eby
SANTA CRUZ, Calif. (PRWEB) April 12, 2018
Vacation rental travelers are underserved by not having access to premium listings, limited ability in communicating directly with the professional hosts, and being charged "fees" that increase vacation costs by hundreds to thousands of dollars
The Northwest Vacation Rental Professionals leadership team has long recognized the need to create a marketplace that would serve their rapidly growing membership outside of major listing sites who hide information from the traveler. For years, travelers have built relationships with these well recognized vacation rental member brands who distinguish themselves on delivering service excellence to the vacation rental travel community. The NWVRP represents members in Washington State, Oregon, Nevada, Idaho, Montana, Alaska, British Columbia, California and Hawaii.
NorthwestStays.com will seamlessly and efficiently direct travelers to premium vacation rental brands with complete transparency. No hidden fees, direct communications, and a guarantee that they will always receive the best price when they #BookDirect. NorthwestStays.com will be introduced to the membership at their annual conference at the Semiahmoo Resort in Blaine, Washington on April 23rd.
"Building a community of professional managers, advocating for our industry and promoting our member brands is the three-fold mission of the NWVRP and the new NorthwestStays marketplace. With the partnership of Fetch My Guest, we are able to meet our goal of promoting our individual vacation rental brands. It's about trust, and professionals working together to exceed the expectations of our guests."
Creating and operating an exclusive vacation rental marketplace for our membership will give all of us the opportunity to promote our vacation rental brands and showcase our premium properties. Which in turn, will allow vacation rental travelers to book direct and to be free from the excessive booking fees and controls coming from companies such as HomeAway, VRBO and Airbnb. With this effort, the independent vacation rental professional and the traveler can once again reconnect.
The NorthwestStays marketplace offers us the opportunity to regain lost ground, recapture the data that we own and become the leader in professionally managed premium homes in the Pacific Northwest," said Daniel Eby, President of the Northwest Vacation Rental Professionals.
"Fetch My Guest is pleased to be partnering with the Northwest Vacation Rental Professionals at this exciting time in their history. The leadership team is comprised of dedicated volunteers in creating the blueprint for how our industry groups can come together for a common cause. The past few years, vacation rental professionals have had to withstand constant policy changes from large listing sites that have no vested interest in their success, and only a monetary interest in the travelers we proudly serve and respect.
For years, many have talked about creating a community of vacation rental brands that would bring back transparency between the vacation rental traveler and the professional vacation rental hosts. We are excited to take this landmark step with the NWVRP in creating the first of its kind marketplace that is focused on serving the members interest first. As vacation rental professionals, we share that passion and look forward to working with many more communities that face the same challenges and want to distinguish themselves from the big box listing sites," said Vince Perez, CEO of Fetch My Guest.
About Fetch My Guest
Fetch My Guest is the only autonomous marketing automation platform that serves the vacation rental community by connecting travelers directly to world class vacation rental brands that are committed to transparency. Travelers can #BookDirect with these professionals and save hundreds to thousand of dollars in "traveler fees".
About The Northwest Vacation Rental Professionals
The Northwest Vacation Rental Professionals is an association of professional vacation rental property managers who together empower and inspire each other in providing travelers world class vacation experiences.
Professional vacation rentals don't just happen–they are crafted. This is why we formed a great organization and wrote our standards down so we could meet these expectations. With our Code of Ethics and Standard Practices we hold each other accountable so that we can exceed the expectations of our guests.