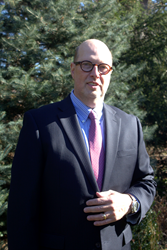 REMTCS is excited to form an alliance with Securlinx to offer an industry-first all-encompassing security solution. Authentication, virus, and malware protection are now available in one superior technology solution to address the ever-increasing variety of complex internal and external threats.
RED BANK, N.J. (PRWEB) April 12, 2018
REMTCS, a leader in cyber security and malware protection, and Securlinx a leading provider of identity management and access control solutions, have forged an alliance to combine efforts to offer a complete security solution that will protect enterprises from data and physical breaches at all potential points of access.
This business approach represents significant value for clients in procuring an inclusive solution to ensure everything inside and outside the firewall is locked and protected. In addition, the cost savings will be significant for customers as it relates to implementation costs, accrued savings from protection against threats, and a reduced-cost cyber insurance policy.
"This powerful two-pronged approach to security will transform how organizations evaluate their network infrastructure. Our solution will manage a seamless hand-off from authenticated access to systems, to then having data protected within the network. Organizations will be able to have total security over their data, devices, and physical premises," said CEO of REMTCS Richard Malinowski.
While this partnership aims to address security needs of all organizations regardless of sector, including financial services and defense, the healthcare industry will particularly benefit due to their unique challenges and the propensity to be targeted for attacks.
Barry Hodge, CEO of Securlinx added: "Healthcare providers, patients, manufacturers, and suppliers will all benefit from trusting that access, transmission, and storage of private and confidential information is protected in the most efficient and secure way, and that their infrastructure will comply with all policies including the upcoming FAL3 standard."
About REMTCS
REMTCS is an industry leader in cyber security services, offering the first end-to-end, automated enterprise security solution. Combining proven next-generation technologies, and expert consultative services, the company protects enterprises from IP theft, malware intrusions, persistent and insider threats and zero-day attacks. Utilizing the company's two decades of IT and security experience, REMTCS offers custom consultative services with a layered security approach, the ability to establish NIST 800-171 security controls, and to create secure VPN systems. Their proprietary and fully autonomous ANNI system incorporates AI, behavioral analytics, and threat intelligence to scan and monitor networks while implementing countermeasures when appropriate. Attacks on systems that typically takes other security solutions weeks or months to detect and remediate, REMTCS can resolve in just a matter of minutes. For more information, visit: https://www.remtcs.com/
About Securlinx
Securlinx is a leading provider of integrated, affordable identity management and access control systems. The company serves customers in healthcare, law enforcement and other industries with a critical need to manage identity data securely. The company develops systems that use any combination of facial image, fingerprint, iris, vein and other biometric applications to create a secure identity record and integrate it with any existing database. Customers achieve a highly secure centralized operating environment that can manage facility access, identify vendors, and maintain employee records and other important functions, resulting in improved security and productivity. For more information, visit: https://www.securlinx.com.