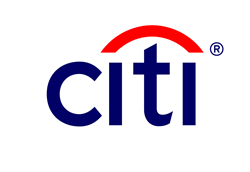 This project is an excellent initiative to stimulate the use of technologies and to promote financial inclusion in the most remote communities.
LIMA, Peru (PRWEB) July 16, 2018
Four partners have joined together to invest in and advance youth-led innovation in Peru. Young entrepreneurs who struggle to get access to credit due to lack of credit history are now able to apply for a business loan from Peruvian financial institution Caja Sullana using a psychrometric credit assessment from LenddoEFL, a fintech company offering alternative credit scoring and verification solutions in emerging markets.
Caja Sullana, who is currently using LenddoEFL's assessment both in branches and online, was looking for a way to approve more people with limited credit information and do so with less work. Their previous process for credit assessment involved numerous site visits from a loan officer and time-consuming analysis, often resulting in a loan rejection. With the LenddoEFL assessment, Caja Sullana is able to streamline its application process, reduce the workload for its loan officers, and make more informed decisions about low-information applicants.
Citi Foundation is funding this work as part of their efforts to drive youth entrepreneurship in emerging markets. "Citi Peru is committed to economic empowerment of communities where we live and work, and for that reason we promote this program that strengthens microbusiness and microfinance," said Camila Sardi, Head of Public Affairs, Citibank Peru. "This project is an excellent initiative to stimulate the use of technologies and to promote financial inclusion in the most remote communities."
COPEME, a Peruvian non-profit promoting financial inclusion, is organizing the project with potential to expand the technology to other lenders in the country. "Two of our strategic goals are financial inclusion for Peruvians, in particular in rural and peri-urban zones, and the implementation of innovative solutions that can improve the efficiency of microfinance institutions," shared Carlos Ríos Henckell, General Manager, COPEME. "In that sense, this project, realized with the support of Citi Foundation, combines both goals we have in the country. Caja Sullana and LenddoEFL are two organizations whose scope, experience and objectives facilitate incorporating young entrepreneurs into the financial system through the use of a disruptive tool that we are sure will have a significant impact."
"Our objective is to help young people, potential entrepreneurs especially, and offer them a new way to be part of the financial system," said Joel Siancas Ramírez, Board President, Caja Sullana. "Without a credit history, it is difficult to access tools for development, so at Caja Sullana we strive to help them get access to the economic support they need and promote financial inclusion. Caja Sullana helps Peruvian entrepreneurs grow their businesses, becoming an important part of their success."
"We work with some of the largest financial institutions across Peru and Latin America and I'm glad to be expanding our work to specifically serve aspiring, entrepreneurial youth," said Rodrigo Sanabria, Director Partner Success, Latin America, LenddoEFL. "The LenddoEFL assessment offers a powerful way to bring people into the economic fold, and we are happy to be partnering with COPEME, Citi Foundation and Caja Sullana to better serve young entrepreneurs across the country."
About Citi
Citi, a global leader bank, has approximately 200 millions client accounts and presence in more than 160 countries and jurisdictions. In Peru, Citi offers corporations, government and institutions a wide range of financial products and services, including bank and credit services, corporate bank and investment services, securities brokerage, transaction services and patrimonial administration. For additional information, visit: http://www.citigroup.com
About COPEME
COPEME is a decentralized network of NGDOs that have worked in Peru since 1991 and seek to strengthen micro and small businesses by providing services of business development, inclusive microfinance, and more. Our associates are present throughout the country becoming dynamic agents of local economies. We advocate with public policy proposals contributing with lessons learned from the multiple interventions of our associates. Find more information at http://www.copeme.org.pe/
About Caja Sullana
​We are a Caja Municipal with more than 30 years in the Financial System, regulated by Superintendencia Nacional de Banca y Seguros and acting under the form of Sociedad Anónima, with the objective of gathering resources and using them to provide different financial services, preferably to small and micro businesses, thus contributing to economic development in the different regions where we operate, always committed to offering these services with a high sense of Responsibility and Quality. More information about us or our services: http://www.cajasullana.pe.
About LenddoEFL
LenddoEFL's mission is to provide 1 billion people access to powerful financial products at a lower cost, faster and more conveniently. We use AI and advanced analytics to bring together the best sources of digital and behavioral data to help lenders in emerging markets confidently serve underbanked people and small businesses. To date, LenddoEFL has provided credit scoring, verification and insights products to 50+ financial institutions, serving seven million people. Find more information at https://include1billion.com/.