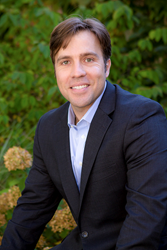 The Nick Polce for Congress campaign would like to thank Mr. Ryan for his 20 years of service. We are looking forward to continuing the efforts of our campaign announced last November in the 1st Congressional District of Wisconsin and are focused on winning the primary in August.
LAKE GENEVA, Wis. (PRWEB) April 11, 2018
Nick Polce, Republican candidate for US Congress in Wisconsin's District 1 extends his appreciation and well wishes to Speaker Paul Ryan in the wake of today's announcement that the Speaker will not seek re-election in the 2018 midterms.
"Our campaign wants to thank Mr. Ryan for his 20 years as an elected official," says Nick Polce. "We announced our campaign in November 2017 to challenge Mr. Ryan in the Republican primary because we had a conflict of vision as to the role of an elected official and substantial policy differences. We have spent months campaigning in the district meeting with voters in order to earn their vote. We look forward to continuing the campaign and are focused on winning the primary in August."
Nick is a former US Army Green Beret Combat Veteran, business owner, father and husband. He feels a part of the larger freedom movement that is looking to bring the voice of the American people back to Washington D.C. Nick and his family live in Lake Geneva.
For more information on the campaign or to make a donation, visit http://www.NickPolceForCongress.com and follow Nick Polce for Congress on Facebook, Instagram, and @Nick4House on Twitter and Periscope.
Approved and paid for by friends of Nick Polce for Congress, LLC