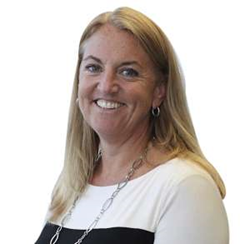 Each of my surrogacy experiences were different from one another, yet each brought me the fulfillment of enriching lives. My commitment to surrogacy is unsurpassed since it is my passion.
SAN DIEGO (PRWEB) April 12, 2018
Tracy Armato, Chief Surrogate Liaison at Omega Family Global, which provides surrogacy solutions, is celebrating her fifteenth anniversary in the third-party fertility reproductive industry, having helped to create 3,200 new families to date. Since starting at Omega Family Global, Tracy, aka the "Surrogate Whisperer," has become the go-to person for all its surrogates, and is available to them around the clock.
"My passion for surrogacy started as a teenager. We had a family friend who was a surrogate for another family friend. It was then that the concept of carrying a child for another couple was introduced to me, and I just knew when the time was right for me, this was something I wanted to be part of," said Tracy, who has been a surrogate for international couples, domestic couples and same sex couples.
Prior to joining the team at Omega Family Global, Tracy built her experience and knowledge working with other third-party agencies. She was a former CEO of a surrogacy agency, and her professional background in surrogacy and egg donation has allowed Tracy to develop working relationships with IVF centers throughout California, other parts of the U.S., and worldwide. At Omega Family Global, she continues to manage thousands of successful surrogacy and egg donation cases from match to birth.
"Each of my surrogacy experiences were different from one another, yet each brought me the fulfilment of enriching lives," concluded Tracy, who also has three children of her own. "My commitment to surrogacy is unsurpassed, since it is my passion."
About Omega Family Global
Omega Family Global is a comprehensive Southern California agency that provides guidance, services, experience, and knowledge to intended parents, originating from any state or country. Omega Family Global exists to make new family creation as simple as it can be, while being legally protected. For more information, please call (619) 800-6505, or visit http://www.omegafamilyglobal.com.
About the NALA™
The NALA offers small and medium-sized businesses effective ways to reach customers through new media. As a single-agency source, the NALA helps businesses flourish in their local community. The NALA's mission is to promote a business' relevant and newsworthy events and achievements, both online and through traditional media. The information and content in this article are not in conjunction with the views of the NALA. For media inquiries, please call 805.650.6121, ext. 361.