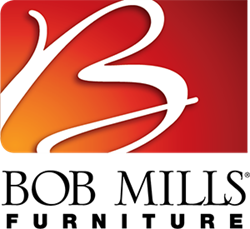 We believe we can bring San Antonio a better way of shopping for furniture and mattresses.
SAN ANTONIO (PRWEB) April 24, 2018
Bob Mills Furniture announces the grand opening of its newest store on May 1, introducing San Antonio to a different way to shop for furniture and mattresses. The new store is opening in a 96,000 square foot building, located in the Fiesta Trails Shopping Center, next to Marshall's and H-E-B on I-10. This is their newest store with eight other locations throughout Texas and Oklahoma.
Bob Mills, President of Bob Mills Furniture, said, "Our staff, exceeding 400 people in our eight stores throughout Texas and Oklahoma, are eager to welcome San Antonio as our newest Texas store. This has been an exhilarating experience because we believe we can bring San Antonio a better way of shopping for furniture and mattresses."
"We work in a commission-free shopping environment. There are no shopper stalkers at Bob Mills Furniture. Browse as long as you like and get help only when you want it," added Brian Fierro, General Manager of the new San Antonio location.
A Different Way to Shop for Furniture and Mattresses in San Antonio

No Shopper Stalkers: Customers enjoy a comfortable shopping experience in a commission-free environment. Furnishings Sales Hosts enjoy a stable security, so they don't need to fight over customers for a sale.
BedMatch: The revolutionary BedMatch system uses 18 statistical body measurements and over one thousand mathematical calculations to use science to find the right mattress for the individual needs of the customer.
Trained Sleep Advocates: Only Bob Mills Sleep Spa has a full-time Doctor of Chiropractic, Dr. Angie Shepardson, personally training our sleep advocates and guiding customers to a mattress experience tailored to their unique support needs.
Customers Deserve a Bit of Free: For example, with any selected master bedroom group at Bob Mills Furniture, you can get the queen pillow-top mattress set, FREE or, a large flat screen TV with any selected living room set.
Companions Pricing: When choosing a living room, bedroom or dining room set, Companions Pricing helps customers to save by putting "Everything, Together for Less".
60 Months to Pay: Bob Mills Furniture offers their exclusive Bob Mills Get It Now Card™ giving customers 60 months to pay on any item $500 or more. See store for details.
The showroom, which spans almost 2 acres, is filled with well-known brands such as Flexsteel, England, Daniels Amish and Franklin, with styles from traditional, modern, and transitional to contemporary. The departments are separated by furniture for living room, dining room, bedroom, kids room, area rugs in the Bob Mills Rug Gallery, and the Bob Mills Sleep Spa, our mattress store in San Antonio.
The Bob Mills Furniture store in San Antonio opens for business on April 24. The ribbon cutting ceremony for the Grand Opening will be conducted at 9:45 a.m. on May 1 by the San Antonio Chamber of Commerce.
About Bob Mills Furniture
Bob Mills Furniture Co., L.L.C. opened its doors for business on July 3, 1971. Currently, Bob Mills Furniture has nine locations, one in Oklahoma City, one in Tulsa, and seven in Texas; Amarillo, Lubbock, Midland, Odessa, Temple, Waco and San Antonio. The corporate headquarters is located in Oklahoma City with a distribution center in Fort Worth, Texas. The company employs over 400 employees, many of them working for the company for over 25 years. For more information, visit their website at http://www.BobMillsFurniture.com.