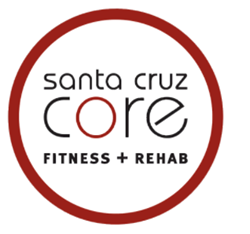 SANTA CRUZ, Calif. (PRWEB) April 17, 2018
Santa Cruz CORE Fitness + Rehab is excited to announce many new changes have come to the award-winning wellness center, including a new staff member and more innovative treatments and services, such as a hyperbaric oxygen chamber, osteopathic services, and prolotherapy.
Dr. John Grady, D.O. joined the Santa Cruz CORE team in March. He is a board certified emergency medicine osteopathic physician with advanced prolotherapy training from the Hackett Hemwall Patterson Foundation. He is experienced with a wide range of therapeutic and cosmetic procedures, including platelet rich plasma (PRP) and stem cell injections, as well as non-surgical prolotherapy. With his arrival, Santa Cruz CORE is able to expand its osteopathic service offerings.
Osteopathic medicine combines the benefits of modern medicine with a holistic approach that focuses on helping patients create a healthy lifestyle. Osteopathic doctors use osteopathic manipulative treatment, which is a hands-on way to diagnose and treat illnesses and injuries. According to Jaimi Jansen, founder of Santa Cruz CORE, "Osteopathic medicine naturally complements the wellness and holistic focus of what we already offer. It enables us to help more people feel great, whether they suffer from carpal tunnel or migraines." More information about Santa Cruz CORE's osteopathic services is available at: https://santacruzcore.com/services/osteopathic-therapies.
Santa Cruz CORE is also offering prolotherapy treatments, including platelet rich plasma (PRP) therapy. With prolotherapy, a simple injection is used to stimulate the body's healing mechanisms to repair tissue and joints. The injection can consist of stem cells, dextrose, and platelet rich plasma (PRP), which relieves pain for those suffering from musculoskeletal conditions.
In addition, the new hyperbaric oxygen therapy delivers more oxygen to the body. It has been traditionally used to help divers diagnosed with decompression sickness. Now, hyperbaric oxygen therapy can be used to help those with diabetes, radiation sickness, respiratory infections, migraines, and vascular deficiencies.
Santa Cruz CORE is offering an introductory special for the first 50 clients to book PRP injections, stem cell injections, hyperbaric chamber sessions, prolotherapy, or osteopathic OMT treatments. For more information, call (831) 425-9500.
About Santa Cruz CORE
Santa Cruz CORE Fitness + Rehab is the leading integrative wellness center located in Santa Cruz and Watsonville, California. Since it opened in 2009, it has provided a wide range of services, such as personal training, massage therapy, chiropractic, acupuncture, nutritional counseling, and much more. To learn more or to request an appointment, call (831) 425-9500 or visit the Santa Cruz location at 317 Potrero Street, Suite C, Santa Cruz, CA 95060. Find more information at https://www.santacruzcore.com.