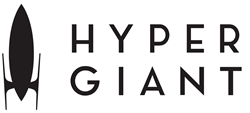 Hypergiant is committed to helping support the city's vision to become a world-leading tech innovation and entrepreneurship hub. Highlighting that commitment, the AI outfitter is creating a first-of-its-kind AI Fellowship.
AUSTIN, Texas (PRWEB) April 12, 2018
Hypergiant, the office of machine intelligence for the Fortune 500, and Station Houston, the hub for Houston's tech innovation and entrepreneurship ecosystem, today announced a partnership to grow the city's Artificial Intelligence (AI) Tech ecosystem. Revealed to the world on Wednesday at a launch event in Houston, the initiative is designed to tap into Houston's long history of leadership in the sciences to build a robust community of AI talent and expertise.
Hypergiant is committed to helping support the city's vision to become a world-leading tech innovation and entrepreneurship hub. Highlighting that commitment, the AI outfitter is creating a first-of-its-kind AI Fellowship. The Fellowship will support entrepreneurs, attract investors into the ecosystem; engage students to connect with new opportunities; and serve as a resource to corporations who are exploring how AI will transform business practices and industry growth.
"The partnership between Hypergiant and Station Houston is a natural one. My co-founders and I have always been impressed with the opportunity in Houston, and how Station Houston has helped those opportunities become realities for entrepreneurs and brands alike," said Ben Lamm, CEO and Co-Founder of Hypergiant. "Now, in an era when machine intelligence is driving the future of business, it's essential that we build a home for AI in Houston -- a longstanding hub for so many industries."
To start, Hypergiant will fund the hire of an AI Fellow, a full-time role that is now accepting applications. The AI Fellow will connect the ecosystem in-and-through Houston, helping navigate adoption, education and connections on all-things AI and related technologies. The Fellow will also be responsible for building a vibrant and diverse AI community that can support growth and innovation for Houston business. Applicants can learn more about the role at http://StationHouston.com/careers/.
"This is only the beginning," said John Reale, Co-Founder and CEO of Station Houston, "we're thrilled to have the support of Hypergiant to provide a super-connector to link startups, universities, venture capitalists, and corporations with insights and best practices around this emerging industry. Through this partnership, we are helping our city realize the full potential of the Fourth Industrial Revolution.This is what it means to think big, yet pragmatic; this is what it means to start tomorrowing today!"
Hypergiant, which launched in February of this year, was formed to address the gap between promise and the results in enterprise AI. Their pragmatic approach has already helped several Houston-based oil and gas companies, such as Schlumberger, begin successful journeys into the AI revolution. Based on this early traction, Hypergiant expects to build up a major presence in Houston over time.
"As the fourth-largest city in the country, Houston is one of the best places to do business," said Ben Lamm, Chief Executive Officer and Co-Founder of Hypergiant. "Our investment in this city has already paid dividends, and I expect the next ten years to see Houston become a case-study of how AI can supercharge a region and an economy."
Hypergiant is based in Texas, with offices in Austin, Dallas, and Houston. The company is backed by Mythic Ventures, Align Capital, and Beringer Capital and is revenue positive with Fortune 500 customers.
Join the future of business and apply to become an AI Fellow now. https://hypergiant.com/careers/
About Hypergiant
Hypergiant is the office of machine intelligence. We help the Fortune 500 innovate with breakthrough machine intelligence-driven technology products and space-age solutions. The space where impossibility intersects reality. Where companies speed beyond norms and realize an exploded potential. Where light filters out the dark. And machine intelligence makes everything about your business more intelligent.
Leading brands leverage our platform products and advanced services to create powerful technology solutions and smarter, more efficient workforces.
Hypergiant was founded by Ben Lamm, John Fremont, and Will Womble and is headquartered in Texas.
Tomorrowing Today @ http://hypergiant.com
About Station Houston
Station Houston exists to help entrepreneurs build better tech startups by making their journey easier, less lonely, and a lot more fun.
Launched in March of 2016, Station Houston's vision is to transform Houston into a world-leading hub for technology innovation and entrepreneurship. Our mission is to serve entrepreneurs by connecting them with talent, mentors, customers and capital build high-growth, high-impact tech startups.
In the past two years, the Station community has grown to include over 180 startups, 350 members, 130 mentors, and high-impact strategic partnerships with corporations that represent the key industries driving Houston's economy.
Learn more at http://StationHouston.com #WeAreStation