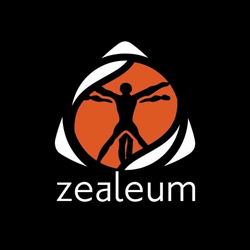 (PRWEB) April 13, 2018
Zealeum is disrupting the 3.7 trillion dollar health and wellness industry with its newly launched platform, powered by its native cryptocurrency the Zealeum Token.
The pre-sale (PRE-ICO) begins on April 12th, 2018. This limited-time, discounted pre-sale ends on May 12th, 2018, or after the initial 200 million Zealeum Tokens have been sold, whichever event occurs first.
The Zealeum Token is an ERC-20, which is the most widely used token standard, issued through the established Ethereum platform. This ERC-20 compliance grants the Zealeum Token stability and accuracy via adherence to standardized rules, including basic functionality issues such as how tokens are transferred and how users can access token data. ERC-20 compliant tokens typically work the same in any place within the Ethereum system, which means almost all cryptocurrency wallets that support the Ether currency also support ERC-20 compliant tokens, including the Zealeum Token.
Monetizing and Incentivizing Data and Healthy Living through the Zealeum Token
Zealeum is a solution to many of the problems the health industry currently faces. With the introduction of Zealeum, a blockchain-based platform, users will finally be able to attain full control of their health data. Users will be able to create a health profile where they can store, view, and sell their own data while being compensated for it and preserving their privacy according to their specifications and preferences. Personal health profiles can include a variety of actionable data, including medical records, manually inputted data, as well as data collected from wearables and other data-tracking applications. These health profiles will prove valuable in a variety of situations such as when a user would like to get a medical diagnosis, purchase insurance products, receive personalized exercise plans, create customized diet plans, and more.
In the Zealeum ecosystem, anyone can receive cryptocurrency rewards for activities such as reaching their wellness goals, visiting qualified local health and fitness areas of attraction, transacting on the platform, and much more.
Zealeum is the first user-centric token, putting people back in control of their own data and health. Through the token, users on the platform can package and sell their data to companies, fitness professionals, and a variety of other health and wellness entities. In line with Zealeum's policy of keeping users in full control, users set their own privacy rights and choose exactly which information they allow to be shared. Users will receive an alert any time there is a direct request for their data. The Zealeum Platform and Zealeum Token will enable a global marketplace for health and wellness products, services, and data, empowering its users to take control of not only their information, but also their health.
Transparency is very important to the Zealeum team. By visiting http://www.zealeum.life, visitors can learn about the key members involved. The Zealeum team is comprised of experts across health and wellness, organic foods, financial, stock market, and complex software development industries. The team includes a member who was the Chief Scientist & CTO who led the development of Unocoin, India's Bitcoin exchange, and who was also the lead software developer that made it possible to drive millions for Yahoo and PayPal.
Users will be able to buy directly on http://www.zealeum.life. The "BUY" button officially will be activated on April 12th, 2018. Until then, users can visit the website, which includes a comprehensive white paper and detailed information.