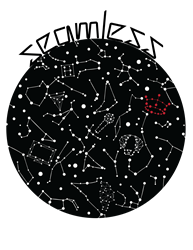 the breadth of talent we see within our community is infinite and this year we are excited to induct a brand new cohort full of talent, amazing tech, and hard working entrepreneurs into our program
SAN FRANCISCO (PRWEB) April 12, 2018
AngelHack, leaders in innovation and the hackathon space, announce Global Hackathon Series: Seamless Technology; a 50-city competition that challenges developers, designers, and entrepreneurs to code for impact through their nonprofit arm, Code For A Cause, and innovate with emerging and trending technology. The annual series will tap into AngelHack's community of 150,000+ and act as a funnel into their accelerator program that has seen three exits and a rising valuation over the past four years. Tech giants AWS, Nairobi Tech Week, HubSpot, Agora, Microsoft, and Chan Zuckerberg Initiative have already joined the series to get their technology into the hands of the top one percent of tech talent from around the world.
The Global Series will start in flagship city, Silicon Valley on April 28th, 2018, before expanding out to Latin America, Asia Pacific, The Middle East, Africa, South Asia, North America, Europe, and Mainland China: https://angelhack.com/global-hackathon-series/#events.
"We are expecting to bring out more developers than ever before and have projected a five percent bump in the female attendance. Over the past six years by introducing hackathons, virtual competitions, accelerator programs, and various developer initiatives to over 100 cities I've seen some of the best rapidly-prototyped ideas the developer ecosystem has to offer. Through the HACKcelerator and other accelerator programs, I've had the pleasure of working closely with these entrepreneurs and watched as their startups turned into reality; proving that the projects don't stop when the hackathon does," said AngelHack Founder & CEO, Sabeen Ali. Their Managing Director of Accelerators, Adi Abili added, "the breadth of talent we see within our community is infinite and this year we are excited to induct a brand new cohort full of talent, amazing tech, and hard working entrepreneurs into our program."
The grand prize winning project from each hackathon will receive an exclusive invite into AngelHack's 12-week virtual program, the HACKcelerator, where they will receive mentorship, online and in-person resources, and the chance to pitch to a sea of investors in Silicon Valley at the end of the program. To encourage social impact projects, The HACKcelerator will also be accepting up to five Code For A Cause Impact Award projects to support social good technology in local communities, globally.
For more information on AngelHack and their Global Hackathon Series, contact Kelsey at (415) 754-0261 or email her at kelsey(at)angelhack(dot)com.
About AngelHack:
For over six years, AngelHack has been the leaders in innovation; introducing hackathons, virtual competitions, accelerator programs, Meetups, and various developer initiatives to over 100 cities around the globe. AngelHack, a female-owned, female-majority company, encourages their diverse community of 150,000+ developers, designers, and entrepreneurs to become holistic and well-rounded hackers. AngelHack believes in providing entrepreneurs with emerging technologies and the best mentors, resulting in the creation of seamless technology both inside and out of the Silicon Valley bubble. Through their nonprofit arm, Code For A Cause, AngelHack challenges their community to build code that positively impacts the world and promotes an inclusive environment. Find out more at http://www.angelhack.com.