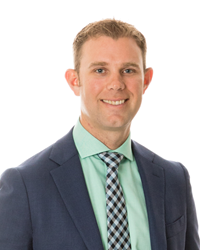 An award-winning dental marketing and consulting firm, Progressive Dental Marketing is a leader in attracting and converting cosmetic dentistry cases.
CHICAGO (PRWEB) April 12, 2018
Bart Knellinger, Progressive Dental Marketing's President and CEO will speak at the 34th Annual American Academy of Cosmetic Dentistry (AACD) Scientific Session. His team, including Vice President Gerritt Cora and others, will also attend to share their innovative blueprint for effective dental marketing in the modern age.
Including over 6,000 dental clinicians from 70 countries worldwide, the AACD is the leading cosmetic dental association in the world. The AACD Scientific Session unites these aesthetic experts as well as nonmembers to create a cosmetic dentistry education program with modern and comprehensive techniques. Workshops, lectures and social events last from Wednesday to Saturday, ranging from the latest technology to the latest consulting tools to truly communicate with patients.
An award-winning dental marketing and consulting firm, Progressive Dental Marketing is a leader in attracting and converting cosmetic dentistry cases. Outcome-oriented over price-oriented, Knellinger's lecture, titled, "The New Era of Marketing and Converting Large Aesthetic Cases in Your Practice" will delve into how to attract large fee-for-service aesthetic cases by leveraging the patient experience, clinical outcomes and the practice's expertise. Each attendee will discover the core elements required to attract big cases and avoid price shoppers in a market that is rapidly being commoditized. This course will change the way attendees view their cases, their patients and their marketing. Knellinger's lecture will be on Thursday, April 19, 2018, from 9:15 a.m. to 12:15 p.m.
Knellinger, Cora, and other team members from Progressive Dental Marketing will also host a booth, number 531, at the AACD Scientific Session and are excited to meet with some of the 1,600 clinicians currently expected to attend. To learn more about Progressive Dental Marketing's approach to dental consulting before the event, visit http://www.progressivedentalmarketing.com. To receive a custom dental marketing consultation for no charge, call 727-286-6211.
About the Company
Progressive Dental Marketing (PDM) is a one-stop consulting firm specializing in marketing and promoting dental professionals through individualized marketing campaigns, practice development, continuing education, advertising and more. PDM has become one of the fastest-growing companies in the industry, due to constant innovation, growth and long-term client retention, and ranked on the Inc. 5000's list of fastest-growing private companies in America in 2016, and on the Inc. 500's list in 2014 and 2015. The company has partnered with some of the largest dental organizations in the country, and continues to offer its full-range of services to dental clinicians around the world. For more information about Progressive Dental Marketing please visit the website at http://www.progressivedentalmarketing.com or call 727-286-6211 to schedule a complimentary dental marketing consultation.