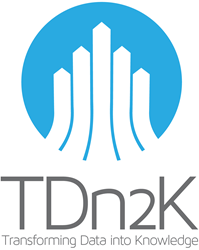 DALLAS (PRWEB) April 12, 2018
Restaurant sales rebounded in March, fueling optimism for improved results for the industry. In March, same-store sales growth was 0.8 percent, the second-best month for restaurant industry sales growth over the last two years. The industry has now experienced positive same-store sales in four of the last six months. These insights come from TDn2K™ Black Box Intelligence™ data through The Restaurant Industry Snapshot™, based on weekly sales from over 30,000 restaurant units, 170+ brands and represent over $69 billion dollars in annual revenue.
March's numbers offset the disappointing results from January and February. Comp sales for the quarter registered a slight 0.1 percent increase over prior year. The gain was small and a small decline from the 0.4 percent gain in the fourth quarter of 2017. Nonetheless, this represents the first time since 2015 that the industry posted back to back quarters of positive comp sales.
"Since the end of last year, we have been cautiously optimistic about what we believe is a strengthening in restaurant performance and increased consumer spending fueled by solid economic conditions," stated Victor Fernandez, executive director of insights and knowledge for TDn2K. "Even if the first two months of the year were soft, we believed there were external factors that overshadowed some underlying momentum. March's results reinforce our view that we are in a period of gradual recovery for the industry. However, the upward trend in results will be modest at best until the industry solves its declining guest count problem."
Same-store traffic declined -2.1 percent in March, a 0.9 percentage point improvement from February. Same-store traffic for the quarter was -2.7 percent. Even though these results highlight the industry's traffic challenges, the fact that the last two quarters have been the strongest based on same-store traffic growth in the last two years shows a restaurant industry that is slowly improving.
Consumer Spending Increasing, Lifted by Rising Personal Income
"The consumer may be coming alive again after being somewhat dormant during the early winter," commented Joel Naroff, president of Naroff Economic Advisors and TDn2K economist. "Vehicle sales rebounded in March and credit card debt is rising. It is likely that the retail sales figures for March will look very solid. In part, the rise is being funded by the slow but steady impact of the tax cuts. But more fundamentally, wage gains are accelerating as well. Personal income is increasing, providing the capacity to spend more."
"We should see consistently improving demand across the spectrum of retail products, including food away from home. However, a surge in spending is still not expected. Inflation is increasing, eating into spending power and the rising debt is beginning to burden households. The expectation is that restaurant sales will accelerate as we move through the year and well into 2019, but don't expect a surge in demand."
Spending Per Guest Increased in the First Quarter
Through restaurants increasing menu prices, relying less on price promotions, guests deciding to spend a little more when visiting a restaurant, or a combination of these factors, the rate at which the average check increased year-over-year accelerated during the first quarter of 2018. Guests spent on average 2.8 percent more year-over-year during the quarter.
Guest check growth has been accelerating in recent quarters. The average for the first two quarters of 2017 was 2.1 percent, while for the second half of the year the average was 2.3 percent growth in checks. This also supports the idea of consumers being willing to spend more in restaurants, given the current economic conditions. Furthermore, TDn2K research has shown that top performing brands have been able to get even higher growth in their average spending per guest.
Upscale Dining Continues to Dominate Sales Growth; Fast Casual and Casual Dining on the Rise
As was the case during 2017, the first quarter of 2018 saw those segments with the highest average checks lead the industry in same-store sales growth. Fine dining and upscale casual have consistently shown strong sales growth and have indicated that consumers are willing to spend for their restaurant experiences. In fact, a recent TDn2K study showed that top performers over the past two years have differentiated their brands in three key areas: alcoholic beverages, ambiance and service. It is precisely in these three guest satisfaction attributes that fine dining and upscale casual brands are poised to succeed when executing correctly.
"However, perhaps the most encouraging news in the first quarter may be that two of the segments that struggled heavily during 2017 are showing some signs of recovery in 2018," expressed Fernandez. "Casual dining and fast casual, each experiencing sales declines of -1.0 percent or more last year, recorded positive sales in the first quarter of 2018. Moreover, they have now achieved two consecutive quarters of growth."
Pressure Increases for BOH Staffing
As sales start to pick up for restaurants and traffic is also showing some signs of improvement, the question in many restaurant operators' minds points towards their capacity to keep up with that increased consumer demand from a staffing perspective. According to a recent study by TDn2K's People Report™, almost three out of every four restaurant companies reported being understaffed for their customer-facing, front-of-house positions. For back-of-house positions, the situation is even worse. Virtually all restaurant companies said they are constantly understaffed when it comes to those critical kitchen positions.
This is not surprising, given the pervasive trend of rising turnover rates for both restaurant hourly employees as well as those in management positions. People Report's latest results show non-management, hourly turnover rates again increasing during February. For restaurant managers, rolling 12-month turnover rates remained flat during the month. This offers some sense of relief, no doubt, but is not expected to signify a reversal in the trend. Turnover for restaurant managers is at the highest it has been in recent memory and given the very tight labor market and the intense competition for talent within the industry, management retention is expected to continue to be a significant headache for restaurant companies.
From a labor cost perspective, wages and salaries are showing signs of accelerating their growth, as restaurants opt for offering additional financial incentives as a means to attracting talent in this increasingly tough recruiting environment.
"Those brands that are more successful in their recruitment and retention strategies, the data shows, tend to also be those that do better in their top-line financial results," explained Fernandez. "More than ever, people need to be at the center of any successful restaurant strategy."
TDn2K™ (Transforming Data into Knowledge) is the parent company of People Report™, Black Box Intelligence™ and White Box Social Intelligence™. People Report provides service-sector human capital and workforce analytics for its members monthly. Black Box Intelligence provides weekly financial and market level data for the restaurant industry. White Box Social Intelligence delivers consumer insights and reveals online brand health. TDn2K membership represents 43,000+ restaurant units, 2.5 million employees and over $69 billion in sales. They are also the producers of leading restaurant industry events including the Global Best Practices Conference held annually each January in Dallas, Texas.