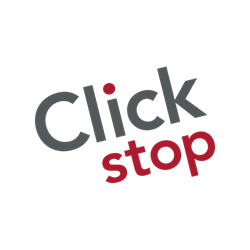 URBANA, Iowa (PRWEB) April 13, 2018
Clickstop has announced the recipients of its annual Dream Big! Scholarship. Four high school seniors from the Vinton-Shellsburg and Center Point-Urbana districts have been selected to receive $500 towards continuing their education.
The 2018 winners are: Jordan Van Vors, Kolton Keller, Dominc DeKeyser, and Jenna Lane.
Students will be formally recognized during their respective schools' senior class awards nights next month.
The annual Dream Big! Scholarship honors the company's commitment to promoting students' educational growth and development. Those eligible included juniors and seniors in the Vinton-Shellsburg and Center Point-Urbana districts planning to attend a college or trade school.
Recipients were determined, in part, based on community involvement, a recommendation letter, taking time to enjoy life, and their relation to Clickstop's Core Values and Code. Clickstop's scholarship committee was made up of members from the marketing, finance, accelerator, manufacturing, and talent enrichment departments.
For more information on the Dream Big! Scholarship, please visit: http://www.clickstop.com.
About Clickstop, Inc.
Clickstop, Inc. grows business units of different sizes, serving multiple industries and markets by employing Business Unit Fanatics™ and supporting these individuals through shared services. Clickstop drives business unit growth through their alignment with their core values, an engaged workforce and sustaining an entrepreneurial environment designed to quickly and effectively navigate change. The company's reputation and commitment to great workplace culture and engagement has landed it multiple workplace focused awards including multiple first place finishes as the Coolest Place to Work in the region.