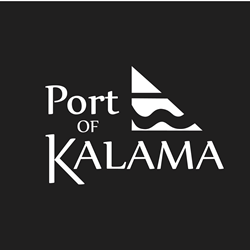 KALAMA, Wash. (PRWEB) April 12, 2018
The Port of Kalama board of commissioners last night voted to award the Amphitheater and Park Improvements Construction Project contact to Keystone Contracting, Inc., an excavation contractor based in Ridgefield, Washington. The $854,392.08 contract—not including Washington sales tax— includes construction of a small outdoor amphitheater and maintenance at Marine Park. The project is expected to run between May and July 2018.
Th contract includes excavation, grading, and concrete to create seating, and construction of a covered stage as well as:

Replacement of the asphalt walkway in Marine and Rasmussen Parks,
Installation of lighted bollards along the asphalt walkway, and
Replacement of the irrigation system in Marine Park
"Part of the Port's mission is to create recreational opportunities for the community—these improvements and the addition of a small outdoor venue for public events fulfill that goal," says Randy Sweet, president, Port of Kalama board of commissioners. "With increased use of Port parks, the intent is to create more diverse and enjoyable guest experiences at events like the ones the region has been enjoying for decades such as the Blues and Hawaiian Festivals among others."
The Port of Kalama has long considered the community benefits of creating a small public amphitheater on the Kalama waterfront to accommodate a growing number of events, concerts and public activities.
"We envision a grassy open space with tiered seating for concerts and special events that already attract us to the Kalama waterfront—the area will be open to the public except during special events," says Sweet. "A significant benefit is that the stage and seating will be in a natural setting; the stage will be covered and power will be permanently installed for ease of planning community events."
About Port of Kalama – Where rail and water meet:
The Port of Kalama is located in Southwest Washington on the Columbia River and immediately off of Interstate Highway 5. The port exists to induce capital investment in an environmentally responsible manner to create jobs and to enhance public recreational opportunities. Port of Kalama's industrial area includes five miles of riverfront property adjacent to the 43' federally-maintained deep draft navigation channel of the Columbia River. The Port is served by the Burlington Northern/Santa Fe and Union Pacific railroads. There are over 30 businesses located at the Port of Kalama, employing over 1,000 people. Port of Kalama offers all the superior facilities businesses need to thrive, and an unsurpassed quality of life. The port offers shovel ready sites, a new Industrial Park, state of the art Marine Terminals and transportation accessibility to rail and highway all just a 30-minute drive to the Portland International Airport. Port of Kalama also offers high-bandwidth communications, with dual access fiber-optic service to Seattle and Portland. Properties currently available at the port for businesses wishing to expand and thrive: Visit http://portofkalama.com/available-properties/.
Contact: Liz Newman, marketing manager, Port of Kalama, 360-673-2379 or Claudia Johnson, PR, 503-799-2220.