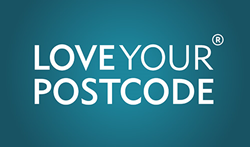 (PRWEB) April 14, 2018
"How much is my house worth?" A commonly asked question, but coming up with the right price when selling a home is a balancing act. Everyone wants to ask for as much as possible, but avoiding setting it so high that it'll turn away potential buyers. Alternatively, no-one wants to end up with a price that's lower than the true value of the property.
In a property market with many buyers, a fairly priced home could receive multiple offers because people recognize it's a good deal. It may even spark a bidding war that drives the final offer above the asking price.
That's why determining how to price a property is important to anyone looking to sell their house and pinpoint the right asking price. Even those not looking to sell may be fascinated to see how much their investment has appreciated over the years.
A great starting point towards figuring out the worth of a home is to enter the address on loveyourpostcode.com, which will instantly price the property based on data such as recent home sales in the area, the current property market & the appeal of properties in that location.
Love Your Postcode Group have launched the new online property valuation tool, an easy way to get a free estimate value of your house, flat or any type of property for sale in the current UK market.
Book an appointment with one of Love Your Postcode's property experts online, or call them on 0800 862 0870.
About Love Your Postcode Group:
Love Your Postcode® are the successful driven estate agents in Birmingham. Every year, they help thousands of people buy, sell, let or rent their home through unrivalled marketing, exposure & customer service. Their core focus is on Performance; offering all the services of a traditional estate agent but with a modern results led approach.