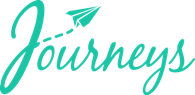 SAN DIEGO (PRWEB) April 13, 2018
The U.S. Council on Foreign Relations (CFR) was established to help Americans understand the world through the eyes of foreign policy. In the new report, released on April 10, 2018, CFR task force members address how new technologies are transforming the U.S. job market and point to Journeys as an innovative tool with the potential to play a vital role in bridging the gap between education and career success.
The section titled Education, Training, and the Labor Market explains how the United States, once a global leader in education, has failed to keep pace with an evolving labor market now dominated by smart machines and other technological advancements. Journeys is mentioned as a way to address this problem by providing students "more active counseling" earlier in their education journey and to help U.S. employers fill more than 6 million current job openings.
"We congratulate the Council on Foreign Relations task force on the release of their important report," said INFORM Journeys CEO Peter Sibley. "There is a growing need to rebuild the links among work, opportunity, and economic security for Americans. We at Journeys are honored to be recognized in the report as a resource that can help shape the way Americans reimagine their careers."
When summarizing their recommendations for improving work opportunities for young Americans, CFR task force members again advocate using the Journeys online platform to enable students to see the numerous education pathways available to help them reach their desired career outcomes, including community college programs, CTE, 4-year universities, and military service.
One of the many takeaways from the independent task force report is the need to more effectively align education pathways with existing work opportunities. This will empower the next generation of workers with the skills and resources necessary to succeed in an era of new technologies. Journeys is both inspired and excited to be a part of the initiative.
To view the full report, visit https://www.cfr.org/report/the-work-ahead/
About the United States Council on Foreign Relations
The Council on Foreign Relations (CFR) is an independent, nonpartisan membership organization, think tank, and publisher dedicated to being a resource for its members, government officials, business executives, journalists, educators and students, civic and religious leaders, and other interested citizens in order to help them better understand the world and the foreign policy choices facing the United States and other countries.
About INFORM Journeys
Journeys' interactive learning map is designed to engage users in exploring life's possibilities and providing personalized directions while navigating life's major educational and professional transitions. Users of Journeys receive turn-by-turn directions to help successfully navigate through K-12, CTE, college/university, military service, and certificate training, with built-in resources and personalized assistance provided along the way. Using Journeys, users can explore more than 1,800 career opportunities and 9,500+ colleges and institutions as well as find information about degrees and certifications, tuition rates, test scores, financial aid, and expected earnings. Visit https://informjourneys.com for more information.