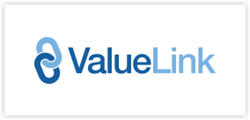 Being named on the TECH100 list validates our commitment to providing innovative solutions for problems faced by our clients.
HOUSTON (PRWEB) April 16, 2018
ValueLink Software has been named on HousingWire's TECH100™ 2018, an exclusive list that honors the 100 most innovative tech companies in the housing and mortgage finance space.
ValueLink Software provides a suite of web-based products that are designed for Lenders and Appraisal Management Companies to efficiently manage the appraisal process will maintaining regulatory compliance.
This is the 3rd time in 4 years that ValueLink Software has been named on the list, having previously appeared in the 2015 and 2016 HousingWire TECH100, reaffirming the company's status as a relentless innovator in the industry.
This year, the company was selected for introducing the Connect platform for appraisers. The innovative solution allows appraisers to receive orders from multiple lenders and AMCs and manage those orders from a unified system, which features both a web portal and a mobile application.
"We are thrilled and honored to be named on the HousingWire TECH100 again," said Farrukh Omar, COO of ValueLink Software. "The landscape of the housing and mortgage finance industry is changing at a rapid pace and being named on the TECH100 list validates our commitment to providing innovative solutions for problems faced by our clients."
"Over the past year, we have doubled the size of our technology team with a focus on consolidating our position as a leader in this space. This investment has enabled us to outpace our competitors and win praise from our clients. I would like to thank the entire ValueLink team for making this possible."
The HW TECH100™ is the only list of tech innovation that captures the entire U.S. housing economy, spanning real estate to mortgage lending, servicing, and investments.
"The number of fintech companies serving the mortgage industry has exploded over the last several years — making the choice of just 100 companies this year very difficult," said HousingWire Magazine Editor Sarah Wheeler. "Companies in the 2018 Tech100 represent the leading edge of solutions and services that will propel mortgage companies toward success."
About ValueLink Software:
ValueLink Software is a provider of technology solutions to the real estate industry. The company offers a comprehensive web-based platform designed to help lenders, appraisal management companies, and financial institutions manage the appraisal process for residential and commercial properties. With constant innovation and technology integrations, ValueLink has become the premier appraisal management system on the market that is scalable and ensures compliance with the latest regulations.
ValueLink Software was founded in 2009 and is based in Houston, Texas. For more information, visit https://ValueLinkSoftware.com or email info@ValueLinkSoftware.com.
About HousingWire:
HousingWire is the nation's most influential source of news and information for U.S. mortgage markets, boasting a readership that spans lending, servicing, investments and real estate market participants as well as financial market professionals. Winner of numerous awards, including a 2012 Eddie Award for national editorial excellence in the B-to-B Banking/Business/Finance, HousingWire has been recognized for excellence in journalism by the Society of Business Editors and Writers, the American Society of Business Press Editors, the National Association of Real Estate Editors, and Trade Association Business Publications International.