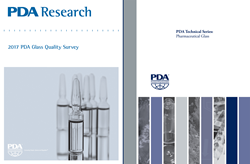 BETHESDA, Md. (PRWEB) April 13, 2018
The Parenteral Drug Association (PDA) announced today that it is expanding its pharmaceutical packaging program with the addition of two trainings in Seoul, Korea and the publication of a book and a survey on pharmaceutical glass. The two training courses take place at the Imperial Palace Seoul April 19 – 20.
"PDA Container Closure Integrity Testing" is a two-day course featuring instrument demonstration and hands-on testing exercises, as well as traditional lectures and group discussions. Vendors providing expertise for this course are Wilco AG, LIGHTHOUSE Instruments, and Pfeiffer/ATC. Dr. Lei Li, Eli Lilly and Company, will provide the lecture.
"PDA Primary Packaging and Devices for Biopharmaceuticals" is a one-day course featuring hands-on activities with test equipment and samples of components and devices. Vendors supporting this course are SHL Group AB, Zwick GmbH & Co KG, BD, and West.
Prior to the two packaging-related courses, PDA is holding the 2018 PDA Biopharmaceutical Conference: From Drug Substance to Manufacturing of Final Product at the Imperial Palace Seoul, April 17-18. The conference includes an exhibition hall where pharmaceutical glass and packaging vendors will be among the exhibitors, and there will be a session on primary packaging on April 18.
In addition to these events, PDA published its 2017 Glass Survey in April, which is meant to help pharmaceutical manufacturers identify glass container quality concerns and develop solutions to overcoming them. Survey topics include glass sampling and inspection practices, product complaints and recalls due to glass defects, and quality oversight. PDA also published PDA Technical Series: Pharmaceutical Glass, a collection of 19 articles from the PDA Journal of Pharmaceutical Science and Technology. The articles cover a range of topics, including quality testing, delamination, and material selection.
About PDA – Connecting People, Science and Regulation®
The Parenteral Drug Association (PDA) is the leading global provider of science, technology and regulatory information and education for the pharmaceutical and biopharmaceutical community. Founded in 1946 as a nonprofit organization, PDA is committed to developing scientifically sound, practical technical information and resources to advance science and regulation through the expertise of more than 10,500 members worldwide. Go to http://www.pda.org/footer/about-pda to learn more.