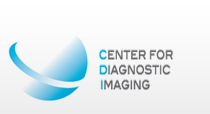 MIAMI (PRWEB) April 19, 2018
The underlying medical conditions facing young adults who undergo computed tomography (CT scan Miami) represent a significantly greater health risk than that of radiation-induced cancer from CT, according to a new study published online in the journal Radiology and corroborated by the Center for Diagnostic Imaging, Miami.
CT utilization has grown approximately 10 percent annually over the last 15 years in the U.S., raising fears of an increase in radiation-induced cancers. However, discussions of radiation-induced cancer risk often fail to take into account the condition of the patients being imaged, according to Susanna Lee, M.D., Ph.D., chief of women's imaging at Massachusetts General Hospital and assistant professor of radiology at Harvard Medical School in Boston.
"The impetus for our study was the concern that the lay press often focuses on potential harm caused to patients by CT imaging," Dr. Lee said. "Lacking in this discussion is a sense of how sick these patients already are."
The Center for Diagnostic Imaging is in agreement with these findings, as they are consistent with what their position has been for years.
"The underlying morbidities of our patients' bodies or the potential thereof is far more threatening than the minimal radiation exposure from a CT or PET scan," remarked Eric Godreau, Radiologist at the Center for Diagnostic Imaging, a Miami imaging center.
The researchers had access to records from 22,000 patients, including 16,851 chest and 24,112 abdominopelvic CT scans. During the average 5.5-year follow-up period, 7.1 percent of young adults who underwent chest CT and 3.9 percent of those who had abdominopelvic CT died: figures that were much greater than the 0.1 percent long-term risk of death from radiation-induced cancer predicted by statistical models in both groups.
"It was a bit surprising to see how high the five-year mortality rate was in this group," Dr. Lee said. "To put it in context, the average young adult has only a 1 percent chance of dying in the next five years."
The most common reasons for exam were trauma and cancer for chest CT and abdominal pain and trauma and cancer for abdominopelvic CT. While many of the patients who underwent CT were cancer patients with a bleak prognosis, Dr. Lee pointed out that the major differences in risk were evident in the other groups who had CT, such as those suffering from trauma, abdominal pain and difficulty breathing.
About CDI: The Center for Diagnostic Imaging is one of Miami's leading diagnostic centers. With over 20 years of experience, CDI has successfully provided the best service and results in digital imaging and patient care.
The center is owned and operated by a team of board-certified physicians and staff determined to be South Florida's premier imaging series. CDI is dedicated to serving the healthcare needs of the community through the use of the most highly advanced technology and diagnostic imaging services available within the industry.
For more information on, or to set up an appointment with The Center for Diagnostic Imaging, call 1-800-371-0002.