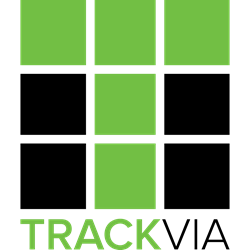 TrackVia has improved the accuracy of our data and allowed us to streamline critical processes.
DENVER (PRWEB) April 13, 2018
TrackVia, the leading workflow platform for operations, is helping LifeCenter Organ Donor Network (LifeCenter) in Cincinnati, Ohio and Lifeline of Ohio in Columbus, Ohio realize an 80 percent time savings in critical areas of the organ donation process, including compliance, data collection, program management, and reporting.
Lifeline of Ohio and LifeCenter needed a solution that would increase the speed and quality of the donation process, and also improve their reporting related to communication, donation documentation, training and certification. Working together on a digital solution, the two organizations selected TrackVia over other providers for its customization, flexibility, affordability, and ease of use.
"TrackVia has improved the accuracy of our data and allowed us to streamline critical processes," said Jennifer Smith, Director of Quality and Regulatory Affairs at Lifeline of Ohio. "In the past, documentation was a time-consuming task. Now we're able to quickly access the mobile app or website, and in a few clicks, important data is captured and ready for use across teams for multiple reasons. This improvement in speed allows us to focus important resources where they are most needed."
In addition to the significant time savings, through the TrackVia mobile app, coordinators were able to capture data in real-time, feed information to a central database, and sign off on reports and other documents from mobile devices. They were also able to improve their audit preparedness and compliance.
"With organ and tissue donation, time is of the essence. We're thrilled to play a role in their ability to bring greater speed to this life-giving work," said Londonne Corder, VP of Marketing at TrackVia. "To further our commitment to this important cause, TrackVia will make a contribution in honor of National Donate Life Month." http://bit.ly/TrackVia-NDLM
April is National Donate Life Month. To support Donate Life by registering to become a donor, please visit https://registerme.org.
Learn more about how Lifeline of Ohio and LifeCenter are leveraging TrackVia.
http://bit.ly/TV-LifeCenter
About TrackVia:
TrackVia, the leading workflow platform for operations, helps companies build applications that improve on-time performance and reduce costs. TrackVia offers operations leaders the fastest and easiest way to build powerful applications that are business-led and IT-approved. Hundreds of companies, like Honeywell, Leidos, DIRECTV, Healthways, and Brinks, rely on TrackVia to digitize their operations. Learn more at: https://www.trackvia.com